Happy Halloween: Vol. 6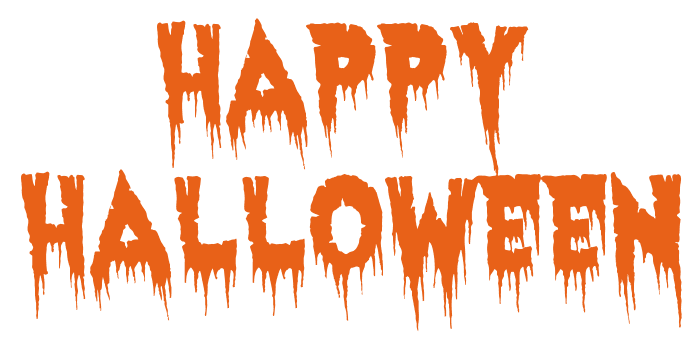 Want to make that Halloween party extra scary? We have the resources to help you do just that with some DIY special effects!
How about a hologram of a ghoul? We have Holography Projects for the Evil Genius. It is a DIY resource which includes step-by-step instructions, helpful illustrations, a list of required, easy-to-find components (and a list of sources!). It not only helps you create – and customize – your own hologram, you'll also master the latest tools and techniques!
Pepper's Ghost is a special effects technique for creating transparent and ghostly images! It was popularized in the 1800s by John Pepper. This effect has been used in theaters and haunted house since then! The photo below was created with mostly scrap materials in the Engineering Electronics Shop on the Universal laser. Stop by the Engineering Library and check it out. The images in our Pepper's Ghost move and it rotates through several images.  Makezine has complete instructions on how to make a spooky ghost for your party! While the Pepper's Ghost below is using a laptop, a computer or special equipment isn't needed! If you are interested in a more elaborate hologram, How It's Made : Season 1 & 2 (disc 1) will explain how a hologram is created from the beginning to end.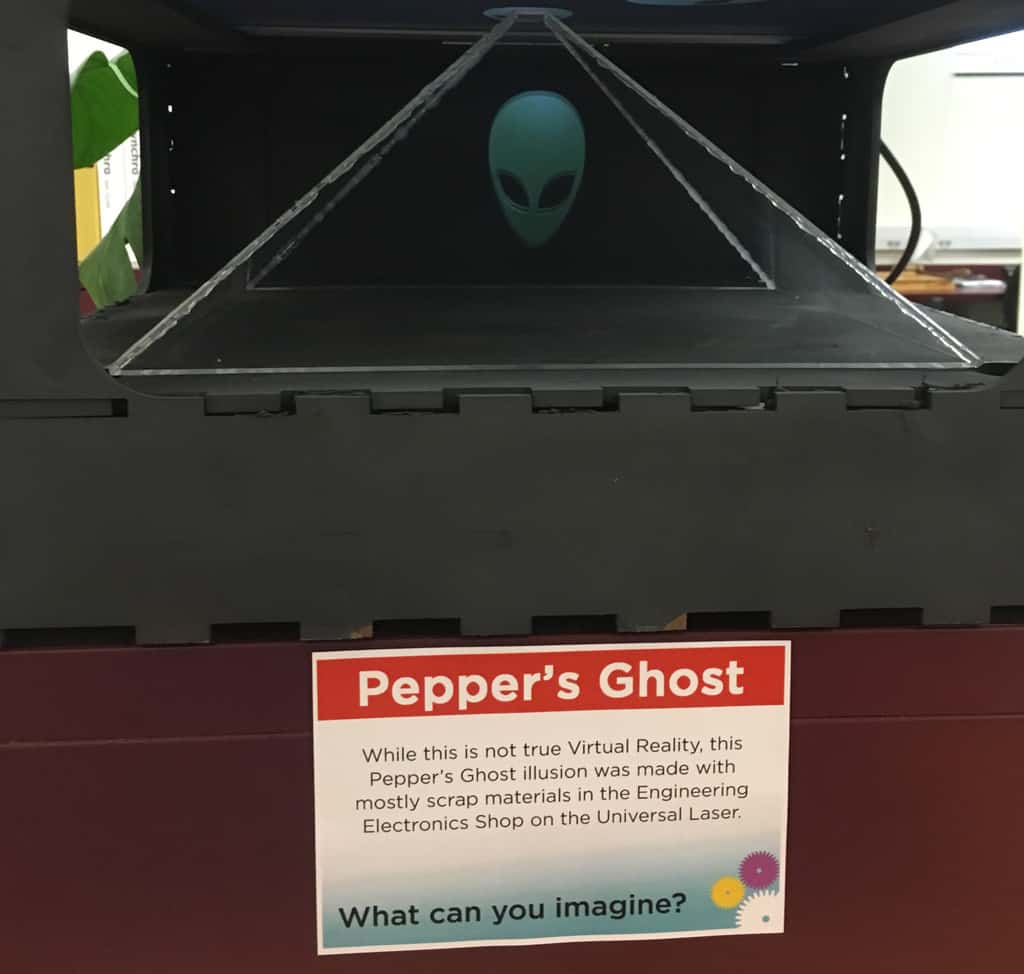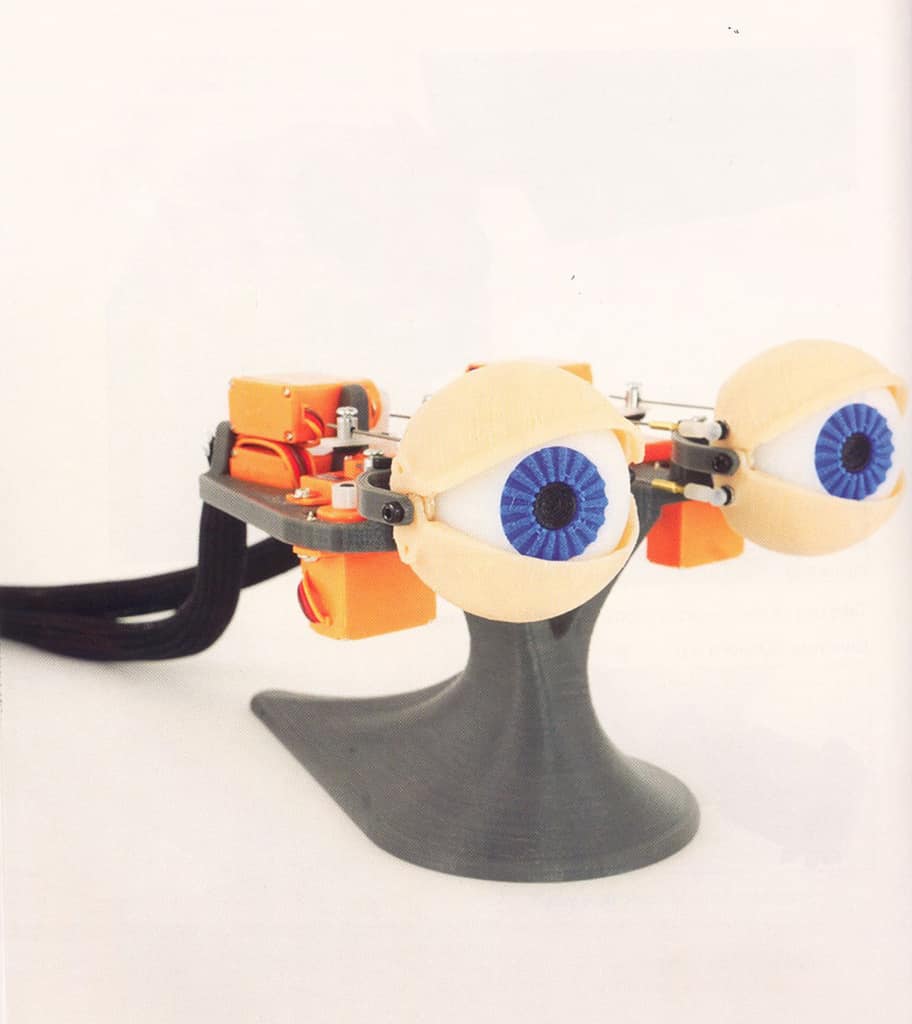 How about creating animatronic eyes? Make : 3D Printing Projects has step-by-step instructions with color illustrations and a parts list! What could be more fun than having a pair expressive, animatronic eyeballs at your party! (We have 3D scanners available in our Creative Space and the Engineering Machine Shop has 3D printers!)
Want to make both your own fog and fog machine? The fog "juice" is made with glycerin and water- which creates a dense vapor when  heated to the point of evaporation, which then becomes cloudy when it hits the room temperature air. (For more info on evaporation check our resources, including: Liquid-vapor phase-change phenomena : an introduction to the thermophysics of vaporization and condensation processes in heat transfer equipment.) The fog machine is quite simple also! All it takes is a large candle (with multiple wicks), a small aluminum pie plate, and the top of a 2-liter plastic soda bottle! You will want to be careful about where you place your fog machine – you definitely don't want it to be tipped over!
Interested in learning about stage make-up? How It's Made : Season 1 & 2 (disc 5)  has great information and shows the creation process. You'll also be able to see the transformation of a young woman to an old woman. A full transformation mask can take a month or more to create and cost upwards of $10,000. Perhaps not the most cost effective for your Halloween party!
BWAHAHAHAHA!!
Resources:
How it's made, Seasons 1 and 2. Discs 1 & 5. 2010. Silver Spring, MD : Discovery Communications. Engineering Library Circulation Desk video (Video Record 37144 DVD)
Harper, Gavin D.J. 2010. Holography projects for the evil genius. New York : McGraw Hill. Engineering Library TA1542 .H37 2010
Drumm, Brook. 2015. Make : 3D printing projects. San Francisco, CA : Maker Media, Inc. Engineering Library TS171.95 .D78 2016
How to Make a DIY Fog Machine for a Spooky Halloween. 2016. Popular Mechanics.
More Resources:
Iannini, Robert E. More electronic gadgets for the evil genius. 2006. New York : McGraw-Hill. Engineering Library TK9965 .I253 2006
The Pepper's Ghost Illusion. 2016. instructables.com
Carey, V.P. 2008. Liquid-vapor phase-change phenomena : an introduction to the thermophysics of vaporization and condensation processes in heat transfer equipment Engineering Library TJ263 .C37 2008