Happy Halloween: Vol. 4
HAPPY HALLOWEEN!
Halloween is getting closer and closer and you are planning that Halloween get-together… Looking for the perfect DIY Halloween decoration projects?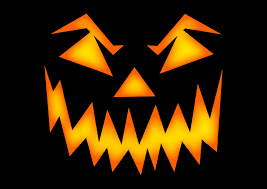 Looking for a classic scary pumpkin? How about one that lights up? Electronic Projects for Dummies will help you create the perfect scary pumpkins! You'll end up with 2 pumpkins – one transmits an infrared beam and the second one lights up and plays a prerecorded message or sound. When someone walks between the two pumpkins and breaks the plane of the infrared beam, the 2nd pumpkin will light up and emit that evil laugh!  The chapter, Scary Pumpkins, takes you through the process, step-by-step,  complete with schematics, photos (some in color), parts list and detailed instructions!
What party would be complete without a moving eyeball picture? Haywired: Pointless (yet awesome) Projects for the Electronically Inclined will help you make one! Pick out a picture of your favorite monster, zombie or ghoul – the parts and tool lists, step-by-step photos, schematics and concise directions will help you create your very own moving eyeball picture!! Perhaps you would also like to have one that smiles when someone approaches it? Haywired will show you how to make one! The example they show is of the Mona Lisa, but you can easily adapt it to a ghoul or monster with a toothless grin!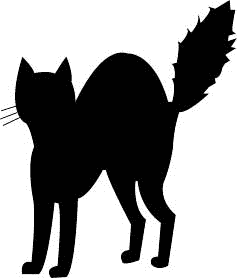 Are you into paper projects? Learn to make a light-up paper cat with Paper Inventions : Machines That Move, Drawings That Light Up, Wearables and Structures You Can Cut, Fold, and Roll. The perfect time of year to make a black cat (or several!) to light up your Halloween party walls! It uses very few materials – construction paper, permanent marker, copper or aluminum foil tape, CR2032 coin battery, LED and a small binder clip! It will also show you how to create blinking and flickering effects for even more eerie decorations!
Interested in coming up with your own spooky decoration ideas? Don't forget to check out what we have in our Tool Library!! We have Lilypad for making wearable tech (think of the costume you could make!), a MaKey MaKey kit – create a keyboard using a pumpkin and Hersey Kisses! Play around with the littleBits to come up with some fun circuit projects – and there is always the Raspberry Pi Starter Kit, too!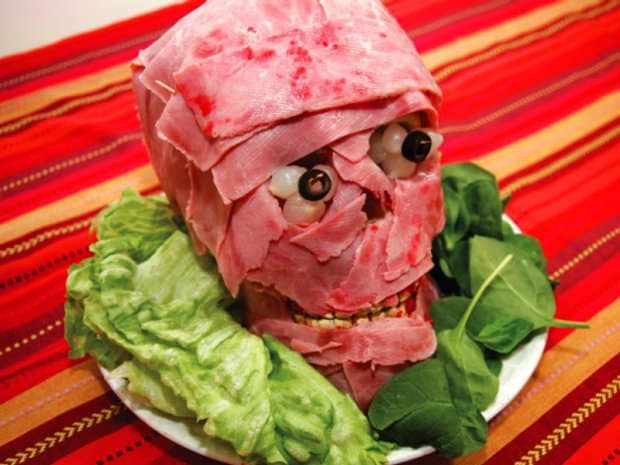 For 10 more last-minute Halloween decorations, check out makezine.com. Spider-web balloons, packing tape ghosts, and a meat head…. Because what's a Halloween party without an edible head….
With a MaKey MaKey (available in our Tool Library) you can make some small pumpkins (or gourds) scream!
No matter how you plan to spend your Halloween, remember to stop in and explore our resources which can help you make it more eerie!!
Resources:
Boysen, Earl. 2006. Electronic projects for dummies. 2006. Hoboken, NJ : Wiley. Engineering Library TK7819 .M38 2006
Rigsby, Mike. 2009. Haywired : pointless (yet awesome) projects for the electronically inclined. Chicago, ILL : Chicago Review Press. Engineering Library TK99656 .R54 2009
Ceceri, Kathy. 2015. Paper Inventions : Machines That Move, Drawings That Light Up, Wearables and Structures You Can Cut, Fold, and Roll. San Francisco, CA : Maker Media. Engineering Library TT870 .C54 2015
Brown, Casey.  Oct. 31, 2012. Hershey Kisses, a pumpkin, and MaKey MaKey create and open source Halloween. Oct. 31, 2012. opensource.com
Branwyn, Gareth. Oct. 16, 2015. 10 Last Minute Halloween Decorating Ideas. makezine.com