Research Scholars Virtual Workshop!
How to Get Your Research Published and Noticed!
March 31, 2021
3:30 PM
You've put so much time and effort into getting your research ready to publish. What's the next step? In this competitive market, how do you get your paper noticed?
Come to our FREE virtual workshop! David, Parsons, Senior Customer Marketing Manager for Elsevier, will be presenting and discussing how to find the right journal for your paper, talking about the peer review process. It will include the best way to structure your paper, how to get it noticed, and also, publishing ethics. An amazing opportunity to talk and ask questions of someone in the publishing world!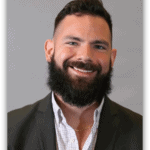 David Parsons is the New York City-based Senior Customer Marketing Manager for Elsevier. He has previously been the publisher of Data in Brief. He has been working in academic and educational publishing since 2007, covering a variety of topics including physical sciences, life sciences, and medicine. He recently completed his MS in Data Science from Syracuse University.
Come and learn ways to reduce some of the research paper stress!
For information about this and other Research Scholar Workshops, please go to our webpage!
Don't miss out! Register now!