Happy National Waffle Day! Make sure to celebrate by enjoying a waffle or two. Waffles may seem like they are not connected in any way to engineering, but engineering is the science of applied anything.
We celebrate on August 24th because it was on this day in 1869 that Cornelius Swarthout received the first U.S. patent for a waffle iron. Swarthout however did not invent the waffle – waffles had been a staple of European cuisine since the 14th century, with the first known recipe being recorded in Le Ménagier de Paris by an anonymous author.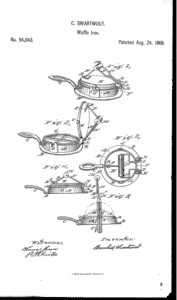 If all of this has made you hungry, don't despair. Come on in and check out Cooking for Geeks: real science, great hacks, and good food by Jeff Potter and try out a recipe for yeast waffles. As with all baking, making waffles includes chemistry, so just call your kitchen a lab. Real applicable experience! If a Belgian waffle is not your style or you don't have a waffle iron on hand, you can enjoy some other kinds of waffles – maybe a waffle cone, or even waffle fries (you don't need a waffle iron for those).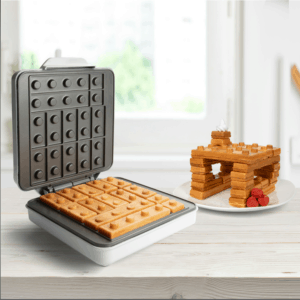 If you want to get a little more structural, that's an option too. Modern waffle iron inventors have improved the design since Swarthout's day, and now your sweet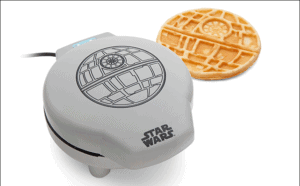 squares can come in just about any shape. You can make a waffle that is definitely not a moon, or build your own waffle tower made of waffle bricks.
Have you celebrated Waffle Day before? What are your favorite toppings? Let us know below!
Newell, T. (2016, March 25). 12 Waffle Facts You'd Be Hard-Pressed To Find Anywhere Else. FoodBeast. https://www.foodbeast.com/.
Seidman, R. (2010, August 24). Waffle Iron Patented – Smithsonian Libraries / Unbound. Smithsonian Libraries. https://blog.library.si.edu/blog/.
Swarthout, C. (1869). Waffle Iron (94043). U.S. Patent Office.