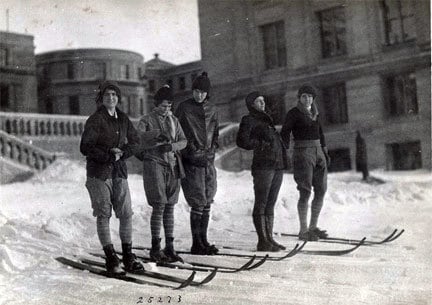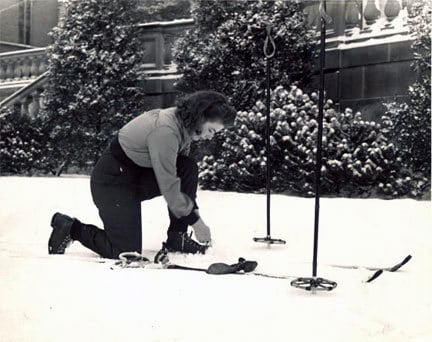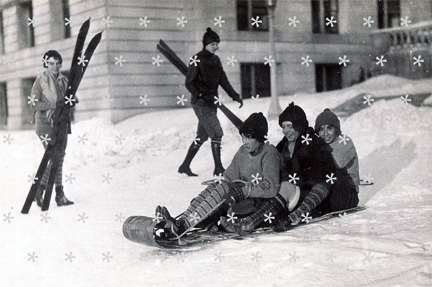 Women's History Wednesday:
Iowa City isn't exactly prime skiing country, but these resourceful UI students circa 1930s-1940s made do by repurposing the Pentacrest's west hill in the heart of campus for their winter sports. (Not recommended these days, unless you don't mind crash-landing into four lanes of traffic.)
Female students at the University of Iowa have a well-established history of physical fitness; the Department of Physical Education for Women, founded in 1924, was a pioneer in the field's development of graduate study and professional training opportunities.
Iowa Digital Library: UI Physical Education for Women
Iowa Digital Library: Iowa City Town and Campus Scenes
*This post is duplicated from the Iowa Women's Archives Tumblr.