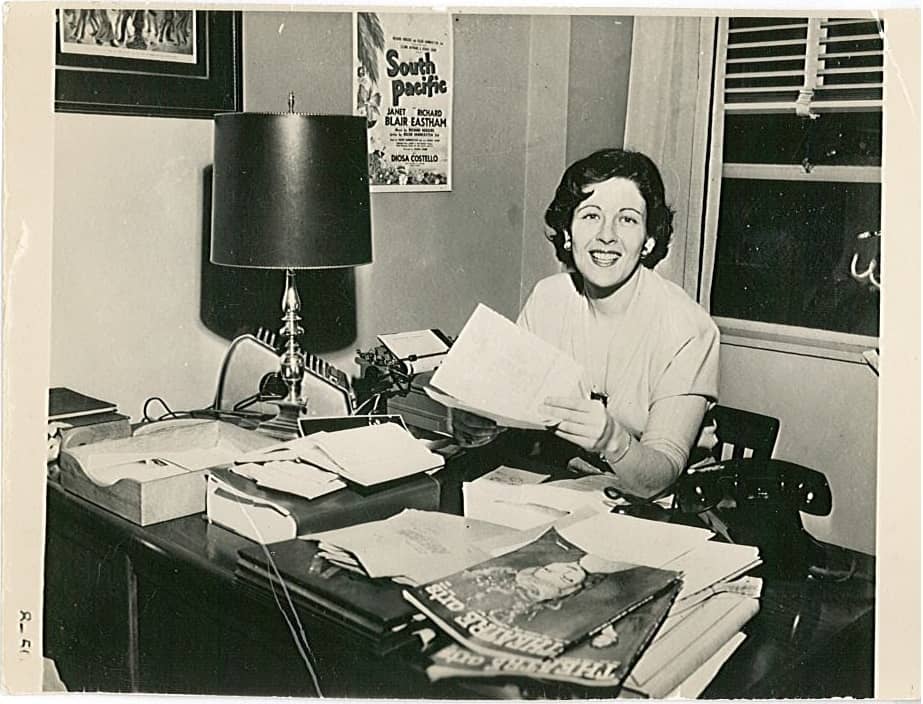 I watched "The Sound of Music Live!" last night, and with musicals on the brain, I hoped we had something theatrical in the archives. And what do you know, here is Shirley Rich in her office at Rodgers & Hammerstein! She worked there as an assistant casting director from 1948 to 1951.
Rich grew up in Ottumwa, Iowa, and her parents were immigrants from Eastern Europe. In 1969, she founded Shirley Rich Casting, where she worked as a freelance casting director on such films as Taps, Saturday Night Fever, and Kramer vs. Kramer.
Shirley Rich graduated from the University of Iowa in 1944 with a bachelor of fine arts degree. Casting director in theater, television, and film, Rich worked on many productions including Fiddler on the Roof, The King and I, Three Days of the Condor, Ryan's Hope, and The Happy Time with Eva Gabor.
She began donating her papers to the Iowa Women's Archives in 1992 – the collection includes playbills, correspondence, professional files, and even her antique typewriter.
Guide to the Shirley Rich Papers
*This post is duplicated from the Iowa Women's Archives Tumblr.