Whether your classes will be held in-person, virtually, or a combination of both – WE'RE HERE FOR YOU!!
We have more online resources than you might realize – our website has tabs where you can access library guides, databases, information about patents & standards, and course reserves!
Our library guides have information about each area of study, plus information about patents, standards, and product liability! Want information about engineering ethics? We've got a complete guide which is complete with the code of ethics, case studies, information about copyright and plagiarism, and copyright basics. You can search for guides by subject or librarian, too!
Our lower level (book stacks) will be closed to the public, but never fear – all the books are still available! We have online access to more than 50% of our collection through HathiTrust Emergency Access Service (ETAS). For materials not available electronically, we will have library staff on-hand to retrieve your books for you. You have the option to request books in advance through Infohawk+. After requesting a book, you will then have the option of choosing from several ways to get the book. Faculty and staff can opt for delivery to campus offices. All borrowers can request delivery by mail to your preferred address. Our computers, scanners and printer station are still available.
Within the Library, Creative Space and the two group study rooms will be available by appointment only.
Masks will be required at all times in the library. If you do not have a mask we will have some available. Hand sanitizer will be available.
If you'd like to schedule a meeting with one of our librarians, they will be happy to set up a virtual appointment. Kari Kozak (kari-kozak@uiowa.edu) is the Head of the Lichtenberger Engineering Library and she loves to talk about standards and patents (among all things engineering!). Looking for help with informatics and data analysis? Qianjin (Marina) Zhang is the Engineering and Informatics Librarian. James Cox is the Public Services & Emerging Technologies Librarian, he loves to talk tools and tech! Email our departmental email address (lib-engineering@uiowa.edu) and we'll be sure it gets to the right person to help you!
Beginning August 17th, we are physically open from 8:30 am to 6:00 pm, Monday through Friday. While the Library is open we will have our virtual reference service "Live Chat" available and starting August 24th we will be expanding Live Chat Hours to include 6pm-9pm M-Th and Sunday 1pm-5pm. The library will be closed during these hours but staff are still available to help! It is easy to contact us! Go to our homepage and click on one of the links – live chat, or text (319-250-2176), and there is always email.
We will be having virtual Learn & Create workshops and are adding Advanced Library Learning workshops. Both series of workshops are open to everyone, with the Advanced Library Learning workshops aimed at grad students who are working on writing thesis and dissertations. Watch for future blogs, Twitter, and Facebook posts for more information.
We are planning on several fun events – watch for information on a virtual escape room, a movie series, and a scavenger hunt!
And did you know that you have access to hundreds of feature films and documentaries? So, when you need a break from studying – check out this resource! There are animated, adventure, comedies, crime, documentaries, fantasy, history, horror, science fiction, and westerns (along with many, many more!). It has current releases – Bohemian Rhapsody, The Greatest Showman, JoJo Rabbit, Ford v Ferrari (and again, SO many more) – and classics like An Affair to Remember, The Innocents (1962), Captain from Castile (with Tyrone Power), Little Miss Broadway (Shirley Temple), African Queen, (and yes, many, many more!)
This is going to be a year not quite like any other
but we are here, have what you need, and have you covered!!
Welcome to Fall 2020!! We are so glad you are here!
Kari Kozak, Head, Lichtenberger Engineering Library
kari-kozak@uiowa.edu
319.335.6046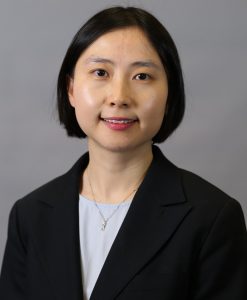 Qianjin (Marina) Zhang
Engineering & Informatics Librarian
qianjin-zhang@uiowa.edu
319.335.5301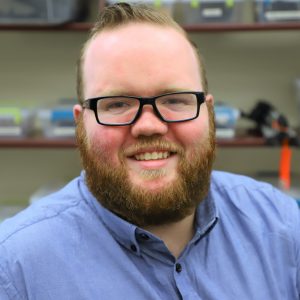 James M. Cox
Public Services & Emerging Technologies Librarian
james-m-cox@uiowa.edu
319.335.6047