YOU ARE HERE!!
And we are glad you are!
We missed you while you were gone – but we kept busy, too!
Shhh! We are in the process of updating our quiet study space on our lower level! New comfy chairs are here and soon there will be new study carrels! But, never fear, we still have gamer chairs and beanbags! It is the best place to study when you don't want to be disturbed and need to concentrate.
We have added new tools to our Tool Library! We have added laptops, projectors, thermal imagining cameras and more! Now we have everything from 3D scanners, 360 Degree Cameras, Go Pro, computer mice, creative boxes to help you with programming & circuits, hammers, screwdrivers, phone & computer chargers, and SO much more! And, we add more tools all the time! We have over 170 tools available to help you be successful in your college career! Click on the Tool Library link and see everything we've got!
And, our tools go perfectly with our Creative Space! We have a virtual reality station, collaboration tables, modeling stations and a prototyping station – the perfect place to collaborate with team members on class projects! It is also the perfect place to tinker and be creative! As Thomas Edison said, "I have not failed. I've just found 10,000 ways that won't work." So, stop in, be creative – who knows what you'll invent!
If you want to work together as a team, but need a space that is a bit quieter – we've got 2 study pods! Pod 1 has a white board and Media:Scape! Media:Scape is designed for easy collaboration – up to 6 electronic devices can be connected to the large screen monitor! Pod 2 is smaller but has a large white board. Markers are available to check out in the Tool Library! The pods may be reserved – go to the Group Study Rooms webpage for instructions! We also have 27 ITC computers, 2 scanners, and 2 printers!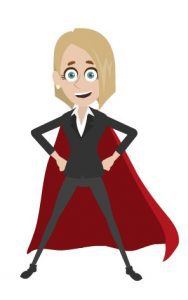 Did you know we have a youtube channel? We do! Subscribe to us – UIEngLib! We are adding more and more videos all the time – an overview of the library, instructional videos on resources such as Endnote Basic – AND we've added a Detective Jones series! Watch the short video which will pose a question at the end, choose the answer you believe is the best and it will take you to the next video! Stay tuned – there will more cases for you and Detective Jones to solve!
This is just a smattering of all the resources we have available! Have questions? We have live chat and texting, too! The number to text is 319.250.2176. Stop in and see us, too – we're happy to answer your questions!
Explore our homepage – with inks to new books, resources, our blog, and how to get help. Then come explore the library! We are at 2001 Seamans Center – just off the Student Commons. Our hours are listed on our homepage – so stop in!
Head Librarian, Kari Kozak and Informatics Librarian, Qianijn (Marina) Zhang, are available for research consultations and all our staff are available to help you find the resources you need! We post information about resources, fun facts, and information about special events on Facbook and our Twitter feed! "Like" us on Facebook and follow us on Twitter to stay current with all we have going on here!
Come see all we have to offer – we look forward to seeing you soon!