Welcome back!
We hope you had a good winter break!
We've been busy while you were gone, and this semester is filled with activities!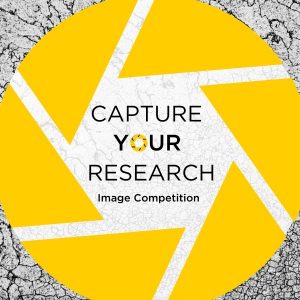 We are very excited about Capture Your Research 2020! You are invited to come to a question-and-answer session about this brand new photo competition on January 30th at 5:00 p.m in Engineering Library Creative Space. This new event is sponsored by the College of Engineering, Hancher Auditorium, NEXUS, and the Lichtenberger Engineering Library. Full information and registration can be found here. The final Q&A will be held February 20th at 5:00 pm in the Engineering Library Creative Space. The entry deadline is February 28th.
Come to either of the Q&A sessions, and prepare your submission. We are looking forward to seeing what you are researching!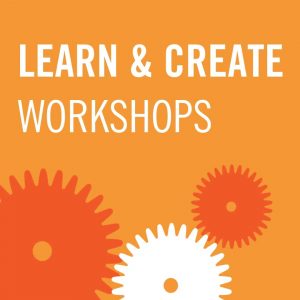 We also have a whole new set of Learn & Create workshops scheduled. And this time we have workshops we haven't offered before. We will be having a two-part workshop in which you will learn to code and design a a small project and then the following week there will be a "field trip" to the Machine Shop, where you will learn to use the water jet cutter (The 1st workshop is required to enroll in the second). We also have a new workshop where you can learn about robotics – buy a kit and you can take your robot home with you! With these new workshops, along with our regular workshops about patents, standards, and learning to create pop-up Valentine's cards, among others, I think we have something for almost everyone.
We also are going to be having a information to session about Scifindern. SciFinder has been changed and updated, so you will want to attend this session and learn about all the updates. That session will be held in early February. Stay tuned for more details.
Also in February we're going to be having an Innovation day. This will be held on February 18th. Stay tuned for all the details!!
Besides all we have scheduled for February, we also will be having a water filtration challenge at the beginning of March, Pi day is going to be held on March 12th (before spring break), the Poster Session for the KickStart program will be on April 2nd, and the awards ceremony for Capture Your Research 2020! will also be on April 2nd at Hancher.
We have SO many things coming up – you'll want to watch for our Monday Morning Fireside Chats – Kari will talk about all the events! They will be posted on both Facebook and Twitter and can also be found on our youtube channel – be sure to subscribe so you don't miss out!!
We have so many new and exciting things planned for this semester! Follow us on Facebook and Twitter (@UIEngLib), watch for our Monday morning fireside chats, check our webpage, our blogs (accessible from the home page) and you won't miss any of our upcoming events!
Welcome back!