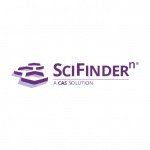 Welcome to the new generation of Scifinder: SciFindern!
It is also written as SciFinder-n.
Registration is required before the first use. If you have already registered for SciFinder, your username and password will work for either one. Register for a SciFinder Account
Also, the registration for academic IDs remains the same and users should use the existing process through the Library. The same ID and password work for both platforms so there is no additional registration for SciFinder-n.
The links below work from anywhere, but you must use them to access either interface from off-campus. ​
Both interfaces search the same information but are quite different.
SciFinder This classic version has been available since 2008 and has an older architecture. It has system limits so you have to be more precise in searching.
SciFinder-n This interface has just become available. It has a more modern architecture so it allows more flexible searching, has relevancy ranking, and better functionality via mobile devices. It also has no system limits, renders structures in standard conventions and allows you to combine reference and structure searches. It includes these new tools: PatentPak, MethodsNow and Retrosynthesis Plan.
New Tools:
Quickly locate relevant information within patents.

Locate and compare methodology.

See SciFinder-n's suggested route for preparing a compound from commercially available precursors.
Need Help?
On-Campus Training

An trainer from CAS will be here on Feb 10th and 11th to provide demonstrations on the new features.
Monday, Feb 10

1:30-2:30pm (snacks available): E215 Chemistry Building

Tuesday, Feb 11

9:30 – 10:30 am (snacks available): E215 Chemistry Building
12-1pm (pizza available): 2001 Seamans Center