Guest Blogger: James C. Cox
Overcoming Failures and Obstacles to be Successful
Inventing new things is rarely successful on the first attempt. Persevering through these failures, learning from accidents, and developing ideas is a key step to ultimate success in any field. Below are ten anecdotes about people who had to overcome obstacles and failures. And whose inventions were sometimes discovered by accident!
We have a new exhibit showcasing some of the "failures" that became successful! Be sure to stop int and check it!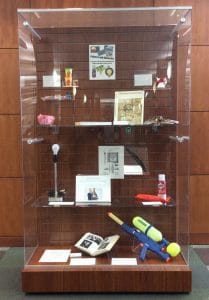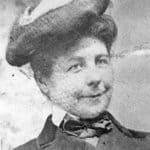 Mary Anderson
The patent for the windshield wiper was filed in 1903 by Mary Anderson. This was a manually operated lever with a rubber blade. Most people initially rejected the idea because the felt the swinging arms would distract drivers! However, they were made standard on most vehicles by 1916.1
Leonardo da Vinci 
Born in 1452, Leonardo da Vinci's greatest obstacle was time. He was born much too early for his inventions to work. He developed ideas and sketches for a flying machine, an armored car, a machine gun, diving suit, robot, helicopter, and many more.2 It is reported that on his deathbed he said "I have offended God and mankind because my work didn't reach the quality it should have."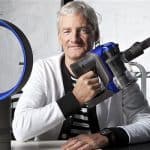 James Dyson
James Dyson describes his journey to success: exactly 5,126 attempts to make the first bagless vacuum cleaner were failures-some catastrophic disappointments, some minor defects. It took 15 years and prototype 5,127 was the success … "Failure is painful, but it spurs on improvement like nothing else." Dyson Ltd. now has around 3,500 employees and in 2016 had sales of $3.12 Billion. James Dyson, personally, is now worth $5.7 billion.3
Thomas Edison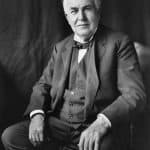 "I have not failed. I've just found 10,000 ways that won't work"
Thomas Edison at 22 years old, in 1869, moved to New York City where he first developed the Universal Stock Printer which he sold for $40,000. Edison was not the inventor of the first light bulb nor was he the first person to attempt to improve on the design. What he did accomplish was the incandescent light bulb that was able to be easily manufactured and sold to the masses. Edison would establish Edison Illuminating Company which ultimately became General Electric.4
Constantin Fahlberg
Dr. Constantin Fahlberg, the inventor of the first artificial sweetener saccharine, was working in his lab and forgot about dinner until late one night. He ran to dinner forgetting to wash his hands. He ate bread that was very sweet, thinking nothing of it. Having wiped his hands off with a napkin, when he wiped his mouth he found his napkin was sweeter than the bread! After drinking from his glass, which he had previously touched, and drank sweet water, it occurred to him that he was the source of the sweetness. Dr. Fahlberg returned to his lab and tasted the contents of every beaker and evaporating dish in the lab where he found the solution of saccharine.5
Lonnie Johnson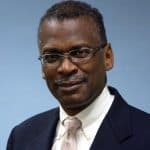 Growing up Lonnie Johnson's father taught them to build their own toys due to the family's low-income background. So, at the age of 13, Johnson attached a lawnmower engine to a go-kart he built from junkyard scraps and raced it along the highway until the police pulled him over. He developed the initiative to become an inventor and he nearly burned the house down when his attempt at making rocket fuel exploded in his mother's kitchen! Johnson would eventually graduate from Tuskegee University with a Master's Degree in Nuclear Engineering, join the US Air Force, and later join NASA's Jet Propulsion Laboratory. One of his personal projects was an environmentally friendly heat pump that did not use Freon. In 1982, he tested his prototype in the bathroom where he blasted a powerful stream of water into his bathtub. By 1989, he had modified this invention and sold the "Super Soaker" to the Larami Corporation. The Super Soaker topped $200 Million in sales in 1991.6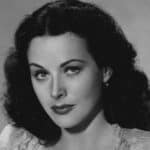 Heddy Lamarr
Hedy Lamarr, born Hedwig Eva Maria Kiesler, was an Austrian-American actress. She escaped Austria prior to WWII and would become "one of the most gorgeous and exotic of Hollywood's leading ladies." During the height of her acting career, she and composer George Antheil developed a patent for a "Secret Communications     System" which was a device that changed radio frequencies, known as frequency hopping, to keep enemies from decoding messages. However, due to her success as a Hollywood actress, her invention was not taken seriously and ignored until much later. Her work on frequency hopping would eventually be used by the military during the Cuban Missile Crisis and is being used in modern cell phones. In 1997, she and Antheil would receive the Electronic Frontier Foundation Award and Lamarr would be the first female to receive the BULBIE Gnass Spirit of Achievement Award, considered the "Oscars" of inventing.7&8
Elon Musk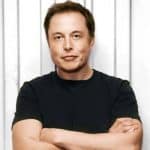 "Failure is an option here. If things are not failing, you are not innovating enough."
Elon Musk is best known for his recent success with SpaceX and Tesla. However, both of these had rocky beginnings. With SpaceX the first 3 launches of their Falcon 1 Rocket resulted in failure, some of them spectacularly. The Tesla Model S was reported bursting into flames following accidents in 2013.9
Here are 3 videos of the Falcon and the 3 failures, and one video about the Tesla Model S fires.
Falcon 1 Flight 1;  1 Flight 2;  Falcon 1 Flight 3; and Tesla Model S Fires.
Patsy Sherman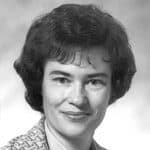 Patsy Sherman was working in the 3M lab to develop a rubber material that would not deteriorate from contact with jet fuel. One day, an assistant spilled some of the substance onto their new shoes, but soap, alcohol, and other solvents would not remove this chemical. Sherman noticed this and had the idea for a polymer that could repel water and oil from fabrics. In 1956, Scotchgard Protector was introduced!10
Play-Doh 
Noah McVicker of The Kutol Soap Company created "Kutol Wall Cleaner" to remove coal dust from walls. After WWII, coal heaters became obsolete. Noah's nephew Joe McVicker learned his sister-in-law, Kay Zufall, and artists were using it as a children's toy and for modeling. Zufall suggested the name "Play-Doh." Dr. Tien Liu was hired as the "Play-Doh Expert" and is credited with creating the current formula.11
Don't despair if your current idea/invention fails – you're in good company! Stop in, check out the exhibit, and get inspired!
Resources:
[1] "Mary Anderson: Inventor of Windshield Wipers," Famous Women Inventors, accessed February 23, 2018, http://www.women-inventors.com/Mary-Anderson.asp.
[2] Asian T, "Leonardo da Vinci's 'Failed Inventions'," Prezi, accessed February 23, 2018, https://prezi.com/uadbu3yuzcim/leonardo-da-vincis-failed-inventions/.
[3] "These Famous Idea People Failed Their Way Forward," Davison Inventing, accessed February 23, 2018, http://www.davison.com/blog/2016/01/27/these-famous-idea-people-failed-their-way-forward/.
[4] A&E Television Networks, "Thomas Edison Biography," The Biography.com Website, accessed February 23, 2018, https://www.biography.com/people/thomas-edison-9284349.
[5] "The Inventor of Saccharine," Today in Science History, accessed February 23, 2018, https://todayinsci.com/F/Fahlberg_Constantin/FahlbergConstantin-Saccharin.htm.
[6]A&E Television Networks, "Lonnie G. Johnson Biography," The Biography.com Website, accessed February 23, 2018, https://www.biography.com/people/lonnie-g-johnson-17112946.
[7] A&E Television Networks, "Hedy Lamarr Biography," The Biography.com Website, accessed February 23, 2018, https://www.biography.com/people/hedy-lamarr-9542252.
[8] Melinda Wenner, "Hedy Lamarr: Not just a pretty face," Scientific American, accessed February 23, 2018, https://www.scientificamerican.com/article/hedy-lamarr-not-just-a-pr/.
[9] Sally French, "The many failures of Elon Musk, captured in one giant infographic," MarketWatch, accessed February 23, 2018, https://www.marketwatch.com/story/the-many-failures-of-elon-musk-captured-in-one-giant-infographic-2017-05-24.
[10] "Fascinating facts about the invention of Scotchgard by Patsy Sherman and Sam Smit in 1956," The Great Idea Finder, accessed February 23, 2018, http://www.ideafinder.com/history/inventions/scotchgard.htm.
[11] Ashley Bowman, "Top 5 Awesome Play-Doh Facts," watchmojo, accessed February 23, 2018, https://www.watchmojo.com/video/id/18331/.