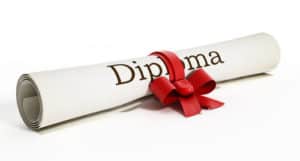 Congratulations On Your Graduation Mitchell!!!
Mitchell Lillie has been working in the Engineering Library since for the February of 2020. His supervisor, James Cox, says, "Despite being hired in February 2020, right before the University closed in March, Mitchell has worked hard to become knowledgeable about the services the Library offers to assist patrons with a wide variety of needs."
He majored in Mechanical Engineering with a Design Focus and has accepted a position as an Engineering Project Manager for Newell Machinery Co., in Hiawatha, IA. He's fortunate enough that he can move back home with his parents in Toddville while he gets started on his career. Mitchell has distinguished himself on Campus by being one of the 16 finalists for the University of Iowa Student Employee of the Year Award due to his work ethic.
"Due to the pandemic, the engineering library has become a "one-stop-shop" for all items that engineering students/faculty need. I have enjoyed being able to help answer questions and/or provide resources to fellow classmates/members of the CoE. It allows for more positive conversation with humans in a time where social distancing and covered faces are mandated. I wish to continue to spread positive attitude/vibes to those around me as I enter the workforce," says Mitchell. He states his academic advisor, Phil Deierling, "has been the best professor and academic advisor I could ask for! Very personable, cheerful, and reliable, as well as my #1 resource for anything engineering related."
Some of his favorite memories from his time here at the University of Iowa have been the Hawkeye home football games. Go Hawks!!
The staff at the Engineering Library want to say thank you to all our student employees, without whom it would be difficult to keep the library open and impossible to provide as many services as we have during this unusual school year! This class of graduating seniors was hired before the Pandemic started, navigated the University closing in March 2020, and returned to work for the 2020/2021 school year with vastly different responsibilities from when they were hired.
CONGRATULATIONS MITCHELL!