Need a break from all the usual streaming channels? We have access to online music and videos you can explore and enjoy!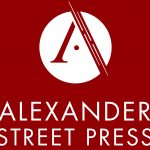 Interested in music and the performing arts? Head over to this Alexander Street website for free access to links for all sorts of music and performing arts! This website has videos of operas, dance (all kinds!), Broadway musicals, jazz music, world music, and, oh, so much more!! If you like music and performing arts of all types – this is an amazing site to get lost in! They also have a section of Smithsonian Global Music for Libraries – this includes books and songs for children. These links are fully searchable by genre, places, artists, film, theater and more!
Are you into silent films? Alexander Street also has a link for silent films – including The Great Train Robbery. The Great Train Robbery from 1903, is an American silent short western film written, produced, and directed by Edwin S. Porter, a former Edison Studios cameraman. This collection has silent films from Monkey Shines filmed in 1890 to Brandford City v Gainsborough Trinity filmed in 2016.
(Confession time – I may have found some fun steel drum music to listen to while writing this!)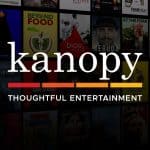 Looking for educational videos and documentaries? Try Kanopy. This site has everything from the Criterion Collection, Political Documentaries, Critical Race & Ethnic Studies, Italian Studies, the Great Courses, and many more! Check out the many, many videos available to watch for free!
Here's another great website for movies! There is everything available from thrillers, westerns, sci-fi, romance, musicals, documentaries, and more, more, more! Check out the University of Iowa Academic Film Streaming! Hard to imagine you won't find something there that you haven't seen, but have always meant to watch!
Looking for academic video streaming? Swank is another great resource. It includes feature films, documentaries, foreign films, and TV shows!
We want you to stay safe!
So watch our free resources while you are social-distancing and self-isolating!