Looking for a relaxing, creative activity while social distancing? Does anyone in your household like to color? We have some of the best coloring pages around – and they are all FREE!!!
If you go to InfoHawk+ – the University of Iowa Libraries search engine – and search for coloring books, you'll find you get over 400 results. But, on the left is a tab where you can sort your results by relevance and "full text online" – and voilà – you have a manageable list! The online resource link will take you to coloring book which you may then save and print!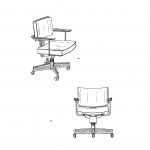 We're pretty much all working from home and wishing we had better office chairs. It's no surprise that office chairs have patents – but did you know there are patent coloring books? Print a copy of your office chair and color it to be exactly the way you'd like it to be! Use your imagination! Fluorescent colors, smiley faces, cartoon characters – well, you get the idea! Go to "Selected Works of Paulina Borrego" where there is a drop down – "jump to category." Click on that and select "Patent Coloring Books." Have fun scrolling through the many collections of patents and get coloring!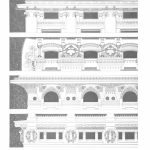 You'll also want to check out the Open Culture website. They have "free coloring books from world-class libraries & museums." Their list includes coloring books from The Met, New York Public Library, Smithsonian, Biodiversity Heritage Library, the Royal College of Physicians, and SO many more!!
Maybe you and/or your kids are into the outdoors – there are coloring books for you, too!
The US Fish & Wildlife service has coloring books, too. Head to their website, search "coloring books" and you'll come up with a whole list of available, downloadable pdfs.
More into agriculture? You an access Biosecurity for Birds Coloring Book through InfoHawk+ – find the link to full text and you'll be ready to download!
Resources:
University of Iowa Libraries InfoHawk+. Limit search to "library catalogs," search "coloring books," narrow search by selecting "full text online" on the left side of the screen.
U.S. Fish and Wildlife Service Homepage. Search color books. Last updated March 19, 2020.
United States. Animal and Plant Health Inspection Service. Biosecurity for birds coloring book. 2006. Washington, D.C. : U.S. Dept. of Agriculture, Animal and Plant Health Inspection Service
Free Coloring Books from World-Class Libraries & Museums: The Met, New York Public Library, Smithsonian & More. Feb. 7, 2017. Open Culture : The best free cultural & educational media on the web. Date Accessed: March 25, 2020