Finding Company Information
Tuesday, October 1st; 5:00 p.m.
Engineering Library Creative Space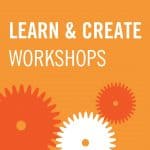 The Career Fair is coming up on Oct 3rd – want to get the inside scoop on the companies you're interested in? Go in with background information on the companies you'll be talking with! This workshop will teach you to use several different databases to find company information and data. Be prepared!!
This is a FREE workshop, but space is limited! Register now!!
Check out the Learn & Create webpage to discover all the workshops we have to offer this semester!!
Don't miss out!!
Individuals with disabilities are encouraged to attend all University of Iowa-sponsored events. If you are a person with a disability who requires a reasonable accommodation in order to participate in this program, please contact Kari Kozak at kari-kozak@uiowa.edu in advance of the event.