CONGRATULATIONS KICK-START WINNERS!!!
We are pleased to announce the winners of this year's Creative Kick-Start Program!
Kick-Start, a program which was developed by the Engineering Library and the Engineering Technology Centers, awards $500 to 10 projects which are submitted by engineering students. Undergrad and graduate students are eligible to submit proposals for prototyping a new project or finishing a current project. The funds for the Creative Kick-Start program have generously been provided by the Engineering Technology Centers.
Twenty-seven students are involved in the 10 winning entries. Each project has to have a sponsor and this year there are 10 faculty/staff who are sponsoring projects.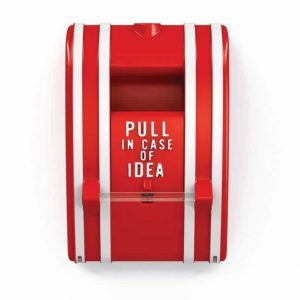 Meet the winners!
Olivia Laux, Kaylin Slinskey, Lucinda Williamson, Jared McClung and Bryan Williams are working on an Air Chair. Their goal is to design a product which will reduce damage to wheelchairs during commercial air travel. The Asonus Tech (Alerting Device) is being developed by Adam Hoffman and Philip Abangan. Their small, wearable device will alert the user – via vibration – of important noises in the surrounding environment. Sounds would include doorbells, fire alarms, etc. Body Betty, an interactive toy designed to educate children about anatomy using a doll and a fun app, is the goal of Caroline Chelsvig and Emily Leibold.
The Car Turbo Jet Engine will be designed by Greg Beaver and Walker Jarvie – and will take a turbocharger from a car and turn it into a jet engine. A wearable self-defense device called the Kineta uses voltage to shock the perpetrator. It is being developed by Ashley Mathews.
Theodore Simmons and Miguel Camarena want to design A Lyapunov-Based Control System for Path-Following WIPs. Their design will be a novel control algorithm and electromechanical system for path-following wheeled inverted pendulum (WIP) robots.
James Cory, Jayme Waite, Dakota Striet, Cecily Calcopietro, and Isaak Moore will create the Optoshoulder – equipment and methods for proper, prone bilateral execution of prone Y's, prone I's, and prone T's exercise for shoulder injury patients. The Patient Table is being designed by Elizabeth LeMar to create a table that can be placed on a hospital bed, allowing patients to have access to a table that moves with their bodies, making activities much easier.
Emma Tokuyama and Daniel Kelly will be working to create a Rocket Bike – a regular bicycle converted into an electric bicycle. The end result will be a fast, cheap, and environmentally friendly way for students to get around. The Root Canal Pal will be a device designed to stimulate large nerve fibers in the facial area. It will mask the brain's perception of pain and work in tandem with existing local anesthetic administration. Ethan Slater, Colin Zwifel, Annie Cahill, Shao Yan Zhang, and Nina VanDerZanden will be working on this project.
Congratulations to these winners! We're looking forward to watching these projects develop!
For more information about the Creative Kick-Start Program click here.
The application Review Committee members are Kari Kozak (Head, Lichtenberger Engineering Library), Jeff Nock (Entrepreneur in Residence/Lecturer, John Pappajohn Entrepreneurial Center), Spencer Stumpf (Inventions Manager, UI Research Foundation), and Danny Tang (Chief Technology Officer, College of Engineering).
Our Creative Kick-Start Program was inspired by the concept created by Adobe Kickbox & remixed by Elon University Kickbox.