This Saturday, September 26th is Girls In Aviation Day!
"Flying is so much more than just a quick way to traverse space.
It's freedom and color and form and style. I am at home in the air."
Amelia Earhart, Feb. 7, 1934, Christian Science Monitor.
This is the 6th year of the Girls in Aviation Day (GIAD) and will deliver a free, year-round experience for girls ages 8-17 around the world with the launch of a new Aviation for Girls (AFG) App, sponsored by the U.S. Air Force (check our resources, below, for more information about the app).
Since WAI's first annual international Girls in Aviation Day in 2015, the annual WAI event has grown every year since its first gathering of 32 events and 3,200 participants. In 2019, GIAD met more than 20,000 attendees participating in 119 events in 18 countries.
In honor of Girls in Aviation Day, let's take a brief look back at the women aviation pioneers!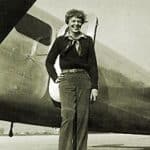 When we think of women in aviation, we often think of Amelia Earhart. But have you heard of Harriet Quimby, Lores Bonney, Fay Gillis Wells?
Amelia Earheart took her first plane ride in 1920 and began flying lessons in 1921 – buying her first plane that same year. Harriet Quimby was a newspaper reporter/writer and was assigned to cover an airshow in 1910, and she was hooked. On May 11, 1911 – one day before her 36th birthday, she entered flight school. In 1931 Lores Bonney set a new Australian record for a one-day flight by a woman. In 1933 she was the first woman to fly from Australia to England. In 1928 Fay Gillis jumped from a disabled plane in flight, making her the first woman to join the Caterpillar Club – a group composed of pilots who have made life-saving jumps with silk parachutes. Betty Skelton-Frankman won the International Feminine Aerobatic championship in 1948, 1949, and 1950. She was best known for the trick "inverted ribbon cut," (she flew upside down, 10 feet off the ground, through a ribbon tied between two poles)!
In 1994 Patrice Clarke-Washington was the only African American woman flying with the rank of captain for a major airline. Jean Ross Howard-Phelan is the 13th woman in the world to receive a helicopter's pilot license. She learned to fly in 1954. Florence Parlett actively flew until she was 83 years old and has operated the Annapolis Flying Service at Lee Airport in Edgewater, Maryland.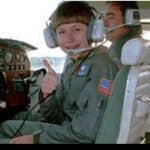 In 1993 at age 11, Victoria Van Meter flew across the ocean and then did it again the following year. A flight instructor was required to be with her on both flights because she didn't meet the age limit to fly alone.
These women, and so many others, laid the groundwork for women to pursue their love of flying in a variety of aviation careers.
Lori Love: crop duster in California.
Madge Minton: joined the WASPs (World War II Women Airforce Service Pilots) and flew fighter planes across the country to various military bases.
Susan Still: 3rd woman trained in combat aircraft for attack missions.
Suzanne Asbury-Oliver: skywriter for Pepsi in 1980.
Evie Washington: flight instructor for the Civil Air Patrol.
Mary Edna Fraser: uses aerial photography to inspire her silk batik artwork. She doesn't have a pilot's license, but will take off, land, and maneuver the aircraft into position.
Ellen Paneok: Native American Eskimo pilot – delivering supplies and mail to remote Alaskan villages.
Mayte Greco: Cuban American pilot and founding member of Brothers to the Rescue (Hermanos al Rescate), an organization of pilots who fly search and rescue operations over the ocean between Florid and Cuba searching for Cuban exiles in rafts.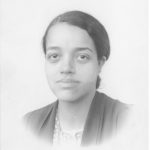 These women paved the way for the participation of women in NASA and space exploration. In the beginning they were "human computers," then aeronautical engineers, and then astronauts.
Katherine Johnson, Mary Jackson, Dorothy Vaughan, Kathryn Peddrew, Sue Wilder, Eunice Smith and Barbara Holley: African American women mathematicians, worked at NASA during the Civil Rights era. "Human computers."
Shannon Lucid: one of the original core of women astronauts; in 1997 she held the record for the longest time in space for an American (188 days on board the Russian space station Mir).
Mary Ellen Weber: mission specialist on board space shuttle Discovery in June of 1995.
Vickie Gutierrez: Aerospace Engineering. Began working for NASA in 2002.
Rosalind Cylar: Attorney and advisor in the Office of chief counsel at NASA's Marshall space Flight Center.
Courtney Ritz: Is blind and works at the Goddard Space Flight Center since 2002. She is the Web Accessibility Coordinator.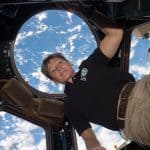 In September 2017, astronaut Peggy Whiton broke NASA's record for the longest time spent in space – 665 days! She also holds other records – the record for the oldest woman to go to space (57 years old); women's record for the longest amount of time doing spacewalks – 53 hours & 22 minutes; and the first woman commander of the space station. On her latest mission she traveled 122.2 million miles and went orbited Earth 4,623 times. She was born in Mt. Ayr, Iowa.
All of these women – from the pioneering aviators to the pioneering women in aeronautics – have helped clear the way for this generation, and future generations, to fulfill their dreams of flying!
Interested in finding a chapter of the Women in Aviation International check their website!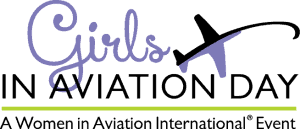 Girls in Aviation Day is sponsored by Women in Aviation International. Women in Aviation International (WAI) hold events are being held world-wide. Check their website to find a chapter near you.
Resources:
Michele Wehrwein Albion, editor. 2015. The quotable Amelia Earhart. Albuquerque : University of New Mexico. Engineering Library TL540.E3 A3 2015
Kerr, Leslie. 2016. Harriet Qumby : flying fair lady. Atglen, PA : Schiffer Publishing. Engineering Library TL540.Q496 K47 2016
Alexander, Kristen. 2016. Taking flight : Lores Bonney's extraordinary flying career. Canberra, ACT : NLA Publishing. Engineering Library TL540.B635 A44 2016
Russo, Carolyn. 1997. Women and flight : portraits of contemporary women pilots. Washington, D.C. : National Air and Space Museum, Smithsonian Institution, Boston : Bulfinch Press. Engineering Library FOLIO TL539 .R87 1997
Tallman, Jill W. November 18, 2011. Mary Edna Fraser. AOPA. Aircraft Owners and Pilots Association. Date accessed 2018
Vicki Van Meter. 2012. Vicki Van Meter.
Record-breaking NASA Astronaut Peggy Whitson Sets New Record for Time in Space. NASA.
Keating, Fiona. Sept. 2017. Astronaut Peggy Whitson breaks NASA's record for longest time spent in space. Independent : News, Science.
Dorothy Vaughan. The Human Computer Project : Inspiring STEM stories from History . Date Accessed: Sept. 5, 2017 (no longer accessible as of 6/18/18)
Roberts, Jason, editor. Aug. 3, 2017. Peggy A. Whitson (PH.D.) NASA Astronaut. National Aeronautics and Space Administration.
Other Resources:
For information about the free Girls in Aviation app, go to their website.
Winters, Kathleen C. 2010. Amelia Earhart : the turbulent life of an American icon. New York : Palgrave Macmillan. Engineering Library TL540.E3 W57 2010
Holt, Nathalia. 2016. Rise of the rocket girls : the women who propelled us, from missiles to the moon to Mars. New York : Little, Brown, and Company. Engineering Library TL862.J48 H65 2016
Eschner, Kat. June 16, 2017. Meet the Rogue Women Astronauts of the 1960s Who Never Flew : But they passed the same tests the male astronauts did – and, yes, in high heels. SMARTNEWS : Keeping you current. Smithsonian Institution.
Riley, Ricky. June 29, 2016. This Black NASA Mathematician Was the Reason Many Astronauts Came Home – Their Life Depended on Her Calculations. Atlanta Black Star.
Amelia Earhart. The Family of Amelia Earhart. Date accessed: August 29, 2017. National Geographic.
NASA Women of Stem. August 3, 2017. National Aeronautics and Space Administration. NASA.
Gallentine, Jay. 2016. Infinity beckoned : adventuring through the inner solar system, 1969-1989. Lincoln : University of Nebraska Press. Engineering Library TL795.3 .G355 2016
For information about the free app, go to their website.