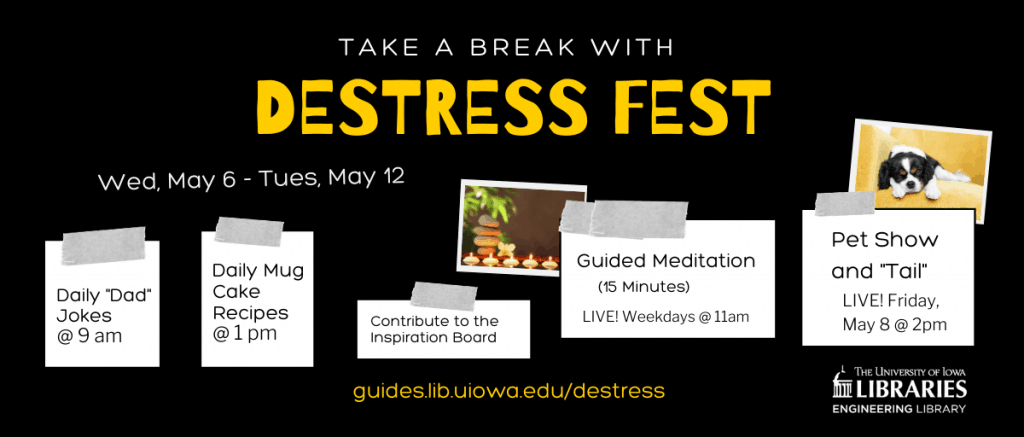 Missed anything from today's Destress Fest? This is the last day for our DeStress Fest. We hope it helped make your days a little easier and, well, less stressed! If you've missed anything, head to our website and check it out!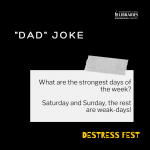 Need some humor to start the day? How about a cheesy Dad Joke? Check our DeStress Fest webpage at 9:00 a.m. every weekday for a new joke to groan at!
Today's joke:
What are the strongest days of the week?
Saturday & Sunday, the rest are weak-days!
(you may groan now!)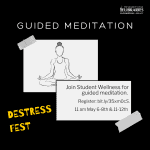 We had our final meditation session this morning. A representative from Student Wellness lead us through guided meditation to help you discover new ways to help you relax. Today's session was led by Haley Hines. She taught a body scan method as a way to "get out of our heads." This method pinpoint places in the body where you may be feeling stressed and tense. The Student Wellness Center has a Koru mindfullness program which you may access here. They'd love to talk with you!
Who doesn't love chocolate and peanut butter together? Well, today's recipe is for a yummy Chocolate PB Cake in a Mug! Easy and tasty! We want to see your results – so post your photos here. The crazier the mug – the better!!!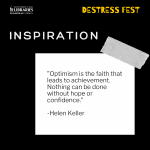 At 4:00 p.m. each week day we have posted an Inspirational Quote for the day! It's getting late in the day and you could no doubt use a bit of inspiration!
"Optimism is the faith that leads to achievement. Nothing can be done without hope or confidence." Helen Keller
Do you have a quote that you have found to be especially helpful? We have a board where you can share it. It might just be what someone else needs to hear!
Didn't make Show and Tail last Friday? We have a board where we encourage you to post pictures of that special pet that is driving your crazy or making you smile!
We hope DeStress Fest has helped you have a better week!
We've enjoyed sharing it with you!