ENGINEERING LIVING LIBRARY EVENT!!
Friday, April 13, 2018 
2:00 to 4:00 p.m.
Lichtenberger Engineering Library 
Friday the 13
th
could turn out to be your lucky day!! Why? Because that's the day we're having a
Living Book
event! As part of National Library Week and the University of Iowa College of Engineering Research Week, we are providing the chance for you to check out Living Books!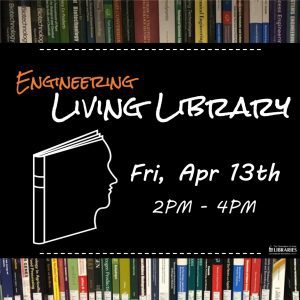 From 2:00 to 4:00 pm on April 13th, researchers will become "living books," giving you the chance to check them out for a 10-15 minute period and talk one-on-one about their research! A perfect opportunity to visit with a researcher in your area of study – or explore and entirely different aspect of engineering!
Researchers from the Department of Civil & Environmental Engineering, Chemical & Biochemical Engineering, IIHR-Hydroscience & Engineering, and the Department of Electrical & Computer Engineering, will be in the Engineering Library eager to share their research experiences!
Amina Grant, Dept. of Civil & Environmental Engineering, Researching Lead and Copper in Iowa Drinking Water.  She will be available to talk about her research on small or very small water systems in Iowa. Talk with her about her research and her overarching goal of providing a publicly accessible database.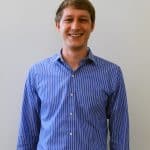 Benjamin King, Dept. of Chemical and Biochemical Engineering, will be sharing Researching the Development of Aerosols for Targeted Drug Delivery in the Lungs. His research allowed him to design and synthesize polymer-coated gold nanoparticles functionalized for targeted delivery in the lungs.  Check this Living Book out for 15 minutes and learn about his research dealing with inhaled therapies!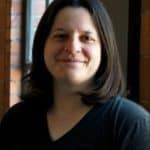 Researching Human Exposure to Persistent Organic Pollutants like PCBs, Pesticides, and Siloxanes is Rachel F. Marek's research focus! Her research involves analysis of PCBs, their breakdown particles and other environmental contaminants. Her study involves monitoring pesticides at farm houses, lab experiments with siloxanes, and novel instrument applications for monitoring environmental contaminants to ascertain whether people – especially children – are exposed to harmful chemicals. Don't miss the chance to explore Rachel's research with her!
Michael Rendleman, Dept. of Electrical & Computer Engineering, will be available to discuss his research: Researching Cancer Outcome Prediction with Machine Learning and Genomics. Tumor characterization is an integral part of personalized oncological medicine. In his research, he applies " machine learning algorithms and techniques to publicly-available clinical data to infer missing values and to predict positive patient outcomes." Come visit and learn about how this will provide a new path for clinical decision support!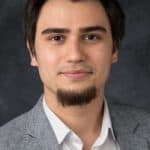 Researching Artificial Intelligence and Virtual and Augmented Reality to Facilitate Environmental Research is the fascinating topic on which Yusuf Sermet, Dept. of Electrical and Computer Engineering, is working. A recent project with which he has been involved is "Flood Expert." Flood Expert is ". . . an intelligent system designed to improve societal preparedness for flooding by providing a knowledge engine that uses voice recognition, AI (artificial intelligence), and NLP (natural language processing) . . . The interaction and delivery channels include voice and text input via web-based systems, agent-based chat bots (e.g., MS Skype, Facebook Messenger), smartphone and augmented reality applications (e.g., Google Now, MS Cortana, MS HoloLens), automated web workflows (e.g., IFTTT), and smart home devices (e.g., Google Home, Amazon Echo). . .
Don't miss this opportunity to ask questions and visit one-on-one with researchers! Mark your calendars now!
Friday, April 13, 2018 
2:00 to 4:00 p.m.
Lichtenberger Engineering Library