Guest Blogger: Qianjin (Marina) Zhang
You may be far from the UI campus during the foreseeable future, but we here at the Engineering Library continue to support your study through thousands of online resources! Here are highlights some of our e-resources that you might want to check out!
If you need references and handbooks for mechanical engineering, chemical engineering etc. that help your self-learning, AccessEngineering is the best bet as it has thousands of ebooks, videos and tutorials.
You may know how to access IEEE journals and conference proceedings through the IEEE Xplore Digital Library. But do you know that you can also access thousands of ebooks through the same platform? If you're studying bioengineering, computing & processing, power, energy & industry, robotics & control systems etc., you may want to check out the IEEE-Wiley ebooks and Foundations and Trends ebooks. If you're studying internet of things, cloud computing, artificial intelligence, wearable technology etc., you may want to check out the IEEE/IET ebooks. When you get to the IEEE Xplore Digital Library (hawkid/password required if you do not use VPN), you may search for a topic or browse Books as below.

If you would like to learn computer sciences or electrical engineering, Morgan & Claypool Synthesis ebooks would be worth checking out.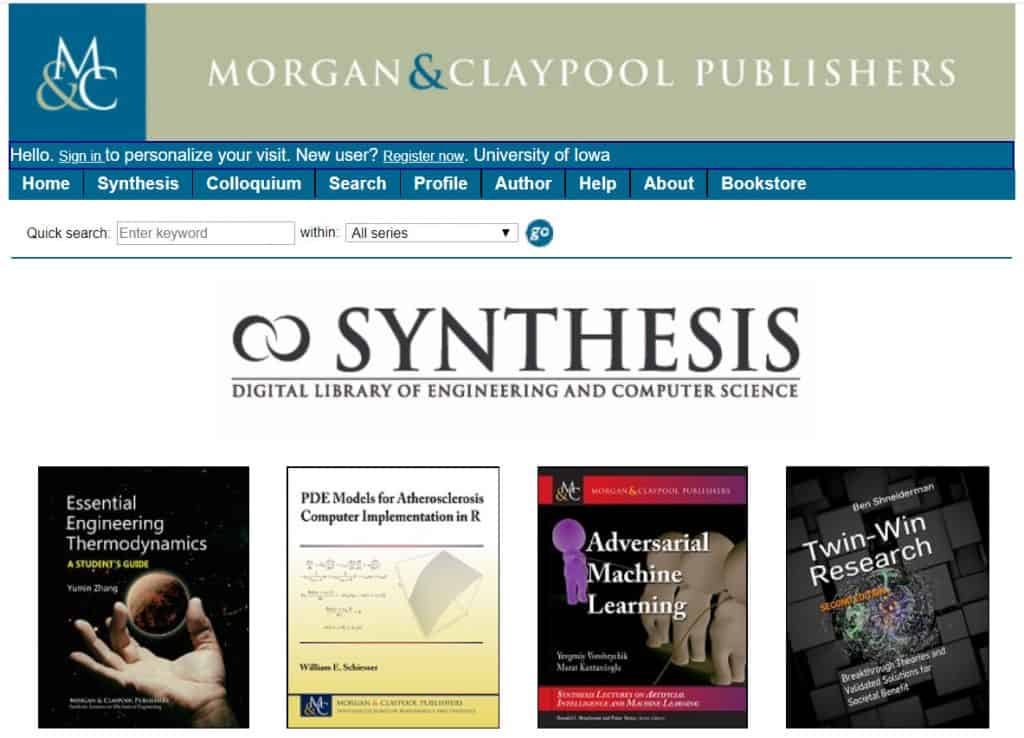 If you're studying electrical, electronics, computing, control, biomedical and communications technologies, you may want to check out IET (Institution of Engineering and Technology) ebooks.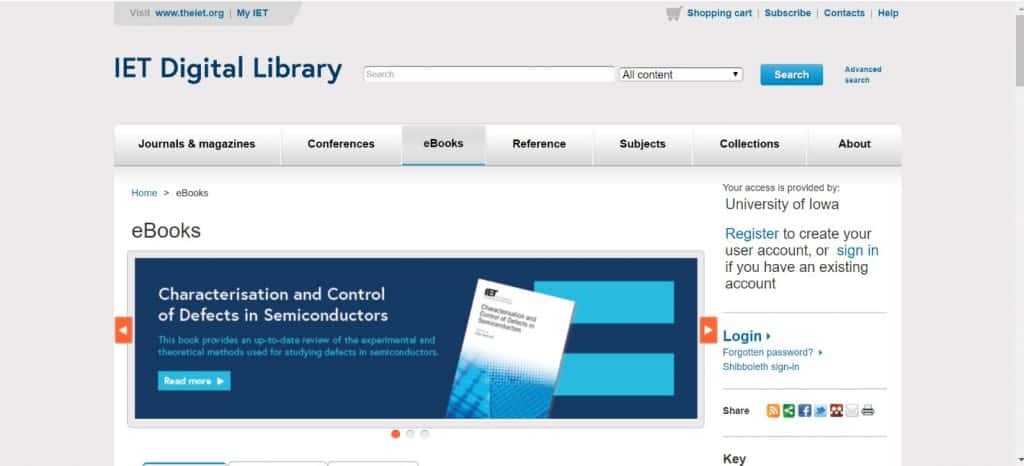 If you're studying other engineering disciplinaries, no worries. We also have thousands of ebooks available through Springer ebook collection and UI Libraries catalog. If you search a subject/topic in SpringerLink or UI Libraries catalog, you would be able to find more e-resources.
Last but not the least, we would like to thank publishers (Wiley, JOVE, Royal Society, Elsevier, etc.) for offering free access to the parts of their collections that are closely relevant to COVID-19 research, and individuals for sharing a crowdsourced list of online instruction/lab simulation resources.
Free access to COVID-19 research resources:  Wiley has made more than 5,000 COVID-19-related articles freely available in support of the global efforts in diagnosis, treatment, and prevention. As always, you can access our Wiley Online Library Training hub should you need any tips on the platform
Free, real-time feed of the latest research and news on COVID-19 from Scitrus, powered by Atypon's AI-driven personalized discovery application.
JOVE is offering free access to its videos through June 15th.
A colleague also shared a crowd-sourced list of online instruction/lab simulation resources for science courses.
The Royal Society has made special collection that comprises the subject of research findings and data relevant to the coronavirus (nCoV) outbreak.
256 textbooks currently on ScienceDirect (Elsevier) are freely available to all active ScienceDirect customers for a period of 90 days. Users accessing ScienceDirect through IP or remote access are able to use these books.
Stay Safe!