It's midterms and we're all feeling a little… well we could use a break. From 1910 to the mid 1980's, students here at the College of Engineering celebrated MECCA week to blow off some steam. MECCA was a student run organization that focused on celebrating engineers and having some fun (usually at the expense of the law students). MECCA stood for the five types of engineering at the time of its founding: Mechanical, Electrical, Civil, Chemical, and Architectural. Because St. Patrick is the patron saint of engineers, MECCA week was always celebrated the week of St. Patrick's Day and included parties, pranks, and the Hunt for the Blarney Stone.
Parties
Celebration was big during MECCA week. The whole week culminated in the MECCA ball, also known as the Smoker. At the Smoker, men could compete to be the King of Beards (sometimes dyed green), and a MECCA queen would be crowned.
The party also made it onto the streets with MECCA week parades. With floats that poked fun at faculty, students, and the college of engineering, spectators were never sure what they would see coming down the street.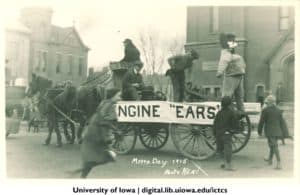 Pranks
MECCA week was the time for pranks. Over the years pranks included a huge cement shamrock in the lawn of the law building, a green flag on the flagpole of the law building, green mice in the law building, and a manure spreader in the courtroom of the law building. We're unsure of the source of the rivalry between the engineers and the law students, but the law students would get in on the fun too, including a bar marathon.
Hunt for the Blarney Stone
What's more chaotic than a building full of engineers? A city-wide engineering scavenger hunt! During MECCA week students participated in the hunt for the Blarney Stone. Named for the Blarney Stone in Ireland, which is said to give the "gift of gab" to those who kiss it, the Iowa Blarney stone was hidden each year by the graduating class. Underclassmen were given clues in the form of engineering puzzles. The engineers were generally successful in their hunt, but not always. In 1912 and 1947 the stone was lost, and each of those classes were required to purchase a new stone. While no longer used for the hunt, the current stone is one purchased by the class of 1947 following their unsuccessful pursuit.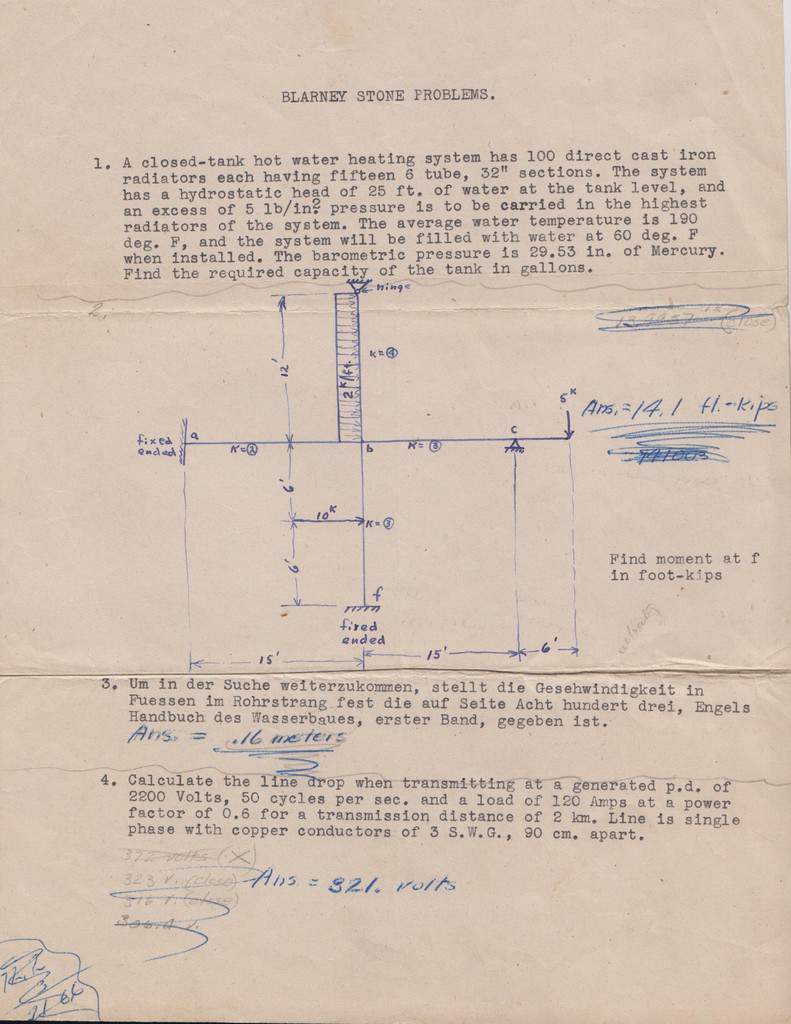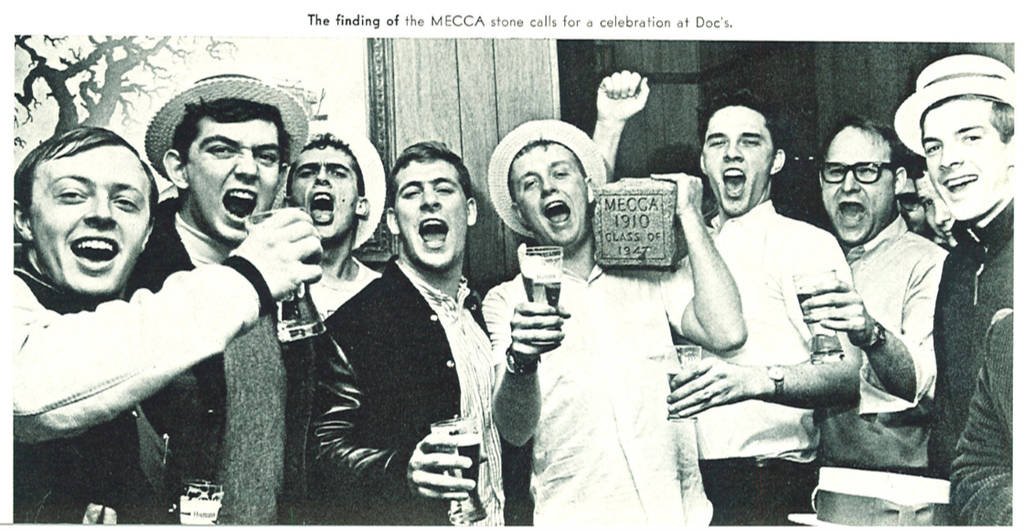 We still feel it's important to recognize Engineers and everything they do for our world, and that's why we're celebrating E-Week this week! This year we're bringing some pizazz to with the inaugural Engineering Open Mini-Golf Design Challenge. Drop by the Engineering Student Commons today (2/24) between 1 and 5 to join in.