MECCA Week was a tradition at the University of Iowa College of Engineering for many years.  This celebration took place around St. Patrick's Day, due to St. Patrick being the patron saint of engineers.   One popular event was the search for the Blarney Stone. It is named for the Blarney Stone in Ireland which, when kissed by leaning backward from a parapet in Blarney Castle, is said to give the "gift of eloquence."
During MECCA week, the students of the engineering college would compete in order to find the Blarney Stone, a 13"x11"x6" piece of granite that is supposed to come from Ireland, a tradition which began in 1910. The stone would be hidden by the graduating class, and they would then give the underclassmen clues in the form of engineering problems to solve. Eventually, this tradition was turned into a competition between the law students and the engineering students to see who could find the Stone first. If the law students found it before the engineers, the engineers would be "in disgrace" for the entire year. MECCA week was the peak of the rivalry between the engineering students and the law students, with creative pranks abounding.
The search for the Blarney Stone was not easy, however. In 1912, the instructions for locating the stone were lost, and the Stone was not found until 27 years later when they finally resurfaced. Ironically, the Blarney Stone was found hidden in the basement of the Engineering Building. The stone was not found in 1947, either, necessitating the purchase of a new Blarney Stone by the class who had failed. Further complicating the search was the enormous area in which it could be hidden—anywhere within a 25 mile radius of Iowa City.
Can you solve these problems to find the stone? How about the one written in German?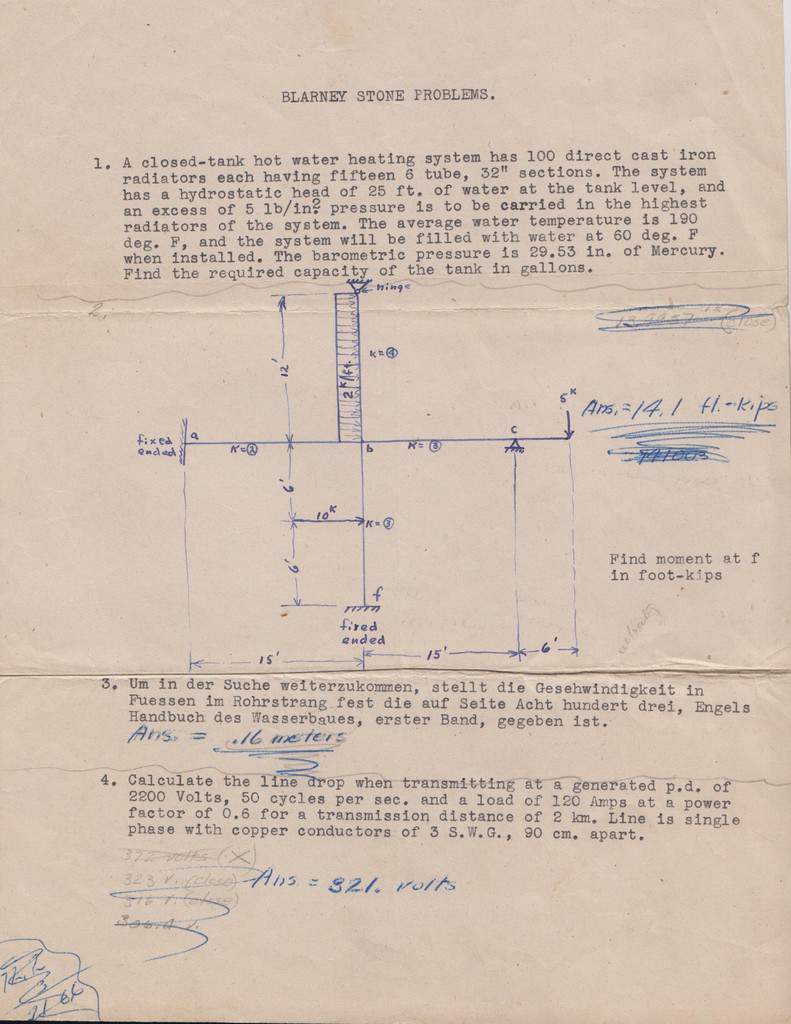 Here are some articles written in the Daily Iowa about the search for the Blarney Stone: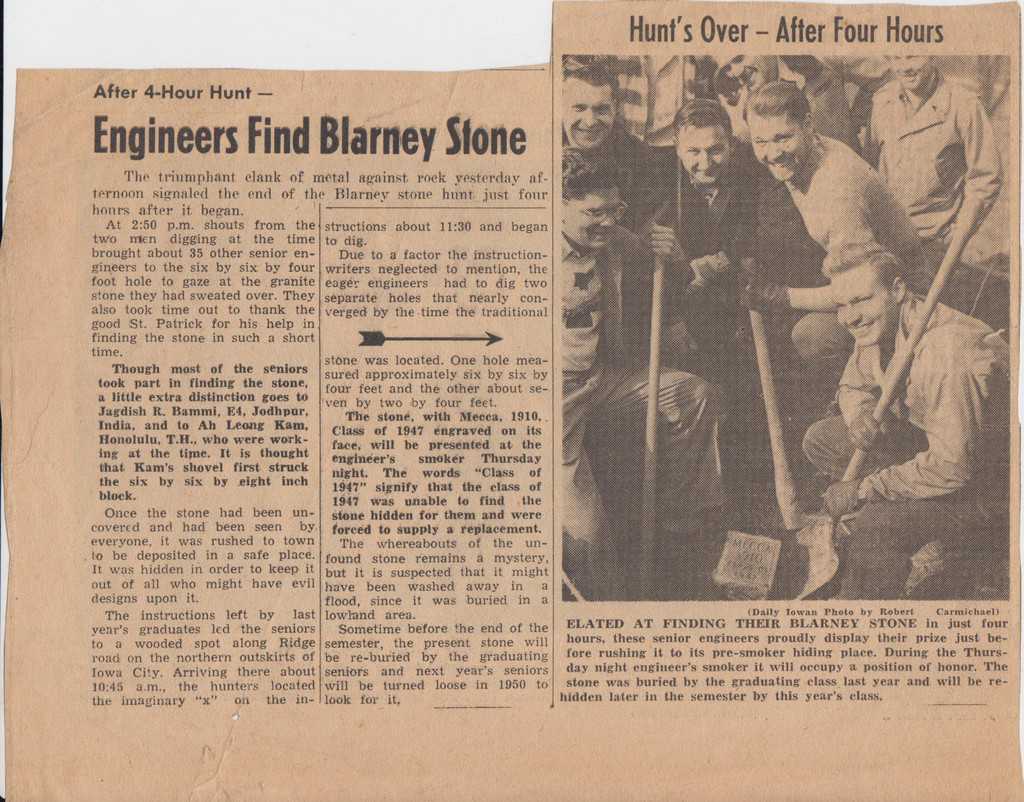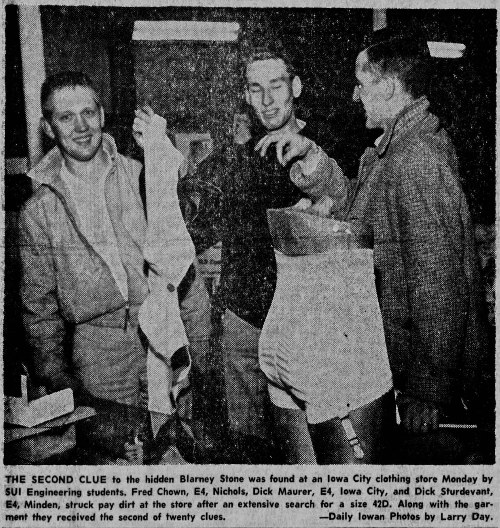 From The Daily Iowan. 17 Mar. 1959.
Further Reading:
References