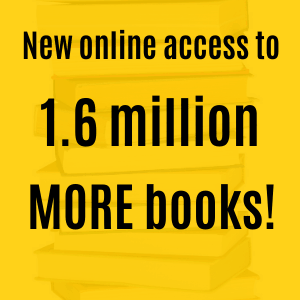 Effective immediately and until normal access to physical collections resumes, students, faculty, and staff at the University of Iowa have online access to a large portion of the University Libraries' print collection—volumes that would have been difficult to access from library facilities that are closed due to COVID-19.
Reading access to digitized copies of print volumes has been granted to the UI by HathiTrust, a not-for-profit, collaborative digital library that holds over 17 million volumes digitized from academic and research libraries. The UI Libraries, in collaboration with the Big Ten Academic Alliance, is a founding member of HathiTrust.
This means that any books available through HathiTrust that are also in the UI Libraries' collections will be available online without the additional step of requesting a digital scan. HathiTrust's online collection contains nearly half of the UI Libraries' book collection for an additional 1.6 million volumes now available online for our campus community.
To take advantage of this resource:
Visit HathiTrust and click the yellow "LOG IN" button.
Select "University of Iowa" and log with your HawkID.
Use the site to locate the item you wish to view.
Click on the

Temporary Access

link at the bottom of the record to check out the item through the Emergency Temporary Access Service.
You will have 60 minutes of access to the book during any session. If you remain active in the book during any session, access time will be extended.
Please note that it is not possible to download books from HathiTrust. This is to protect authors' rights.
HathiTrust has provided detailed instructions, including how to use the service on a phone or tablet.
For help with access to these and other digital resources at the UI Libraries, please contact us.