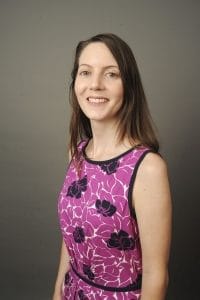 It is in part thanks to the Iowa Suffrage Memorial Commission that the IWA has such a collection of materials on the suffrage movement in Iowa. The commission, incorporated in 1922, was organized "to commemorate the efforts of the Pioneer Suffragists and the long procession of workers who helped secure the final enfranchisement of women." In addition to successfully erecting a bas relief memorial by native Iowan artist Nellie Walker in the state capitol building, the commission worked to preserve materials relating to the women's suffrage movement through 1941. Many years later, Lindsay Shannon, Assistant Professor of Art History at North Central College and author of "Uncharted Territory: The Iowa Suffrage Memorial and the Pioneer Spirit", found the collection quite useful. Shannon, who received her Ph.D. in American art history from the University of Iowa, had this to say about the collection:
"The Iowa Suffrage Memorial Commission records are a true gem! I often begin a research project on a female artist expecting to find very little documentation of their working methods or process, but was delighted to find a detailed account of these politically astute women debating and deciding how best to represent their achievements in a work of public art. This collection has been crucial to my efforts to give the Iowa Suffrage Memorial the recognition it deserves through published research and public presentations, such as the exhibition "Women's Suffrage in Iowa: 90 Years after the 'Winning Plan'" at the Blanden Art Museum. What excites me the most is knowing that the Iowa Women's Archives is custodian to historical collections like this and that it continues to actively seek out new material that represents overlooked or undervalued voices."
— Lindsay Shannon, North Central College, 2017
This post is a part of the Iowa Women's Archives' 25th anniversary celebration and exhibition: 25 Collections for 25 Years: Selections from the Iowa Women's Archives on display until December 29th at the Main Library Gallery. Gallery hours are available on the Main Library website. For more information about events, see our 25th anniversary website.