By Christine Vivian, SLIS student and IWA student assistant

One of the lovely surprises of The Iowa Women's Archives is the number of collections which contain holiday cards, such as the Shirley Briggs Papers. Briggs, an artist and naturalist, created a new hand-drawn card every year for over 50 years. Receiving one of these works of art year after year must have been a wonderful tradition for her friends and family. To carry on this tradition, we share some of those cards with you here, with our hopes for a happy holiday season.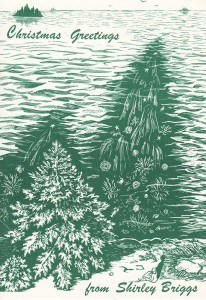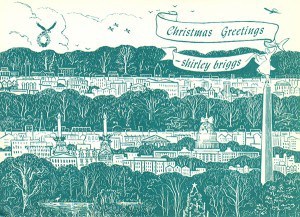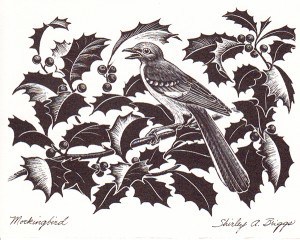 To see an exhibit about Shirley Briggs' work and her friendship with Rachel Carson, please stop by the University of Iowa Sciences Library before January 7th.