In 1950, Joyce Horton was a junior at the University of Iowa studying speech pathology. She was active in the Foreign Students Association, a group she really enjoyed. A few weeks before Thanksgiving she wrote a letter to the newspaper in her hometown of Osage, Iowa, suggesting that residents invite these students to spend Thanksgiving weekend in their homes, some 160 miles from Iowa City.

As Joyce later recalled, "The letter was printed. Some Osage folks liked the idea–and so did the foreign students. Twelve of them came with me to Osage that year and 44 came my senior year."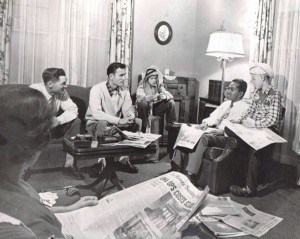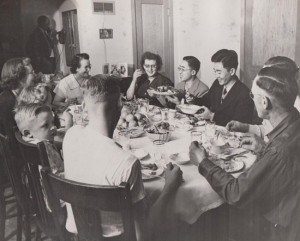 With the support of the local Rotary International group, Osage International Weekend became a tradition.At the time of Joyce Horton Beisswenger's death in 2002, the program was still actively inviting international members of the university community to experience the holiday in the homes of local families.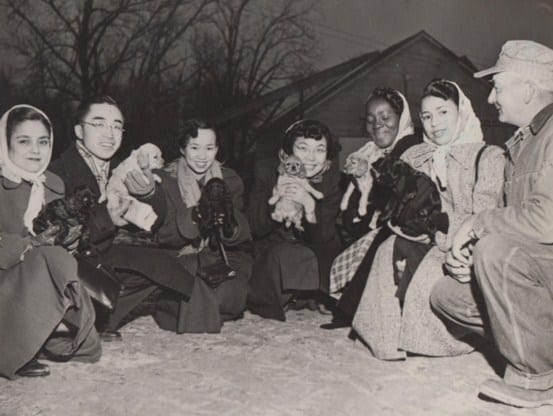 After graduating from the University of Iowa in 1952, Joyce Horton attended Yale Divinity School, where she met her future husband Don Beisswenger. They were active in the civil rights movement in Chicago in the 1960s before moving to Tennessee, where she earned a degree in social work.
A scrapbook documenting Osage International Weekend is among the papers of Joyce Horton Beisswenger (1930-2002) in the Iowa Women's Archives.