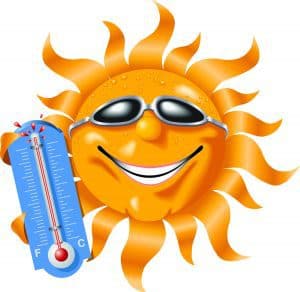 Yup, it's July and the temperature is climbing. Time to head inside where it is cool and inviting. Thank heavens for that air conditioning! Ever wonder what they did before the air conditioner was invented? How the modern-day air conditioner evolved? Ever really want to say "thank you" to the inventor of that wonderful a/c?
Ancient Romans pumped water from aqueducts through the walls of their buildings in order to cool them. In Southeast Asia wet grass mats were hung over windows to lower the temperature inside homes. In the 1840s, Dr. John Gorrie of Florida came up with a method of cooling cities and hospital rooms and ridding them of "the evils of high temperatures." Unfortunately, his system required shipping blocks of ice from frozen lakes and streams in the north to Florida… He was granted a patent in 1851 for a machine he designed which created ice using a compressor powered by a horse, water, wind-driven sails or steam. That technology didn't make it to the marketplace.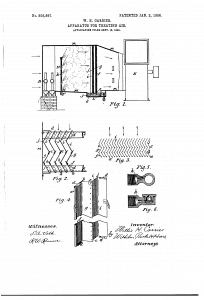 In 1902, Willis Carrier began working for the Buffalo Forge Company where his job was to find a solution to the humidity problem. The high humidity was causing magazine pages to wrinkle at Sackett-Wilhelms Lithography and Publishing Company. He designed a system which controlled humidity using cooling coils and was granted a patent in 1904. He realized that his system of humidity control could be used in many other industries and at the St. Louis World's Fair his system was used to cool the Missouri State Building. That was the first time the public had access to comfort cooling. In 1922 the first air conditioner was installed at the Metropolitan Theater in Los Angeles. A new system which used a centrifugal chiller was installed at the Rivoli Theater in New York that same year.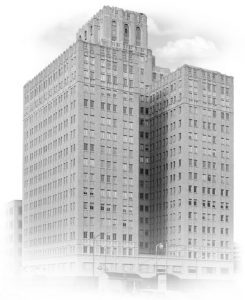 In 1928 the Milam Building in San Antonio became the first high-rise air conditioned building. In 1929 Frigidaire introduced a new room cooler small enough for home use. It was, however, heavy and quite expensive. That design was improved upon and by 1930-31 General Electric began producing 32 prototypes of a self-contained room cooler. Breakthroughs continued and by 1947 43,000 window air conditioning units were sold and homeowners were able to enjoy air conditioning in their own homes. By the late 1960s many homes had central air. Air conditioning technology has continued to evolve – becoming more energy efficient. Some of that new technology includes solar cooling systems (check out our resources for more information!)
Air conditioning technology is also used to refrigerate food for storage and transportation. So, when you step outside your air-conditioned home to grab a treat from the ice cream truck – you can thank Willis H. Carrier!
Resources:
Challoner, Jack; editor. 2009. 1001 inventions that changed the world. Hauppauge, NY : Barron's Engineering Library T212 .A12 2009
Black, Jennifer M. 2014. Machines that made history : landmarks in mechanical engineering. New York, NY : ASME  Engineering Library T15 .B58 2014
The Invention That Changed the World. 2017. Weathermakers to the World.  Carrier United Technologies.
Lester, Paul. July 20, 2015. History of Air Conditioning.  Department of Energy.
About Willis Carrier. 2017. United Technologies Corp. Carrier.
Apparatus for treating air.google patents. US8080097 A.
Milam High-rise Air Conditioned Building.  ASME (The American Society of Mechanical Engineers). Date accessed: July 20, 2017.
Other Resources:
Sarbu, Ioan. 2017. Solar heating and cooling systems  fundamentals, experiments and applications. London ; Sad Diego, CA : Academic Press Engineering Library TH7413 .S37 2017
Kohlenbach, Paul. 2014. Solar cooling : the Earthscan expert guide to solar cooling systems. London ; New York : Routledge, Taylor & Francis Group : Earthscan from Routledge. Engineering Library TH7681.9 .K64 2014
Castilla, Maria del Mar. 2014. 2014. Comfort control in buildings. Dordrecht : Springer. Engineering Library TH6021 .C664 2014
Whitman, William C. 2013. Refrigeration & air conditioning technology. Clifton Park, N.Y. : Delmar Cengage Learning. Engineering Library FOLIO TP492 .R45 2013