Registration is now open for the
Creative Kick-Start Program!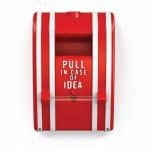 Hey students! Are you interested in giving your idea, project, or invention a kick-start? Want to make that project a reality?
Registration is now open for the Kick-Start program! The Engineering Library and the Engineering Technology Center (ETC), are pleased to once again present the Creative Kick-Start program! Applications will be accepted through October 25th.
The program is designed so engineering students (undergraduate and graduate) may request funding to pay for prototyping and/or finishing projects – using the services offered through ETC and the Library Creative Space,
There will be ten $500 awards!! How exciting is that!?
Since there will only be 10 awards, this is a competitive process! Make sure you check the Kick-Start webpage to get complete details and get your application in soon!
Briefly, any graduate or undergraduate engineering student may apply for a Kick-Start award. You come up with an idea which can be completed in roughly 3 months, find a faculty or staff sponsor, complete an online application form, attend an in-person workshop (approximately an hour), hand in a progress report, and present your project in April!
There are a few requirements which include (but aren't limited to) keeping receipts and a record of all expenses (a budget spreadsheet template will be be provided). A post-project survey of the Kick-Start program will also be required.
You are strongly encouraged to visit the Hanson Center for Technical Communication for assistance with writing your proposal before it is submitted. We also suggest you fill out a hackaday.io page and use it to post regular, substantial updates on the status of your project. Each update should include photos – of your project, notes or sketches – and text explaining your progress. Invite a university photographer to take photos while you are working on your project (contact info will be provided later).
There are a few restrictions, one of which is you may not already be receiving funding for this project from any other source. There can only be one idea per submission and a student may only be the primary investigator on one Kick-Start per year. Students may be co-investigators on more than one project. Be sure to check the Kick-Start webpage for more information.
So what else do you need to know?
The idea for the project is yours, and may be a finished product or a prototype. You maintain ownership of your idea and anything you build during the project. A team may work on the project together, but one student must be designated as the primary investigator. A primary investigator may be a co-investigator on another project.
You may keep any materials you purchase for your project, but tools purchased should be turned in to the Creative Space for use by future makers. Knowing what items must be returned can be a gray area, so please direct any questions about what should be returned to lib-engineering@uiowa.edu. The $500 award may only be used in ETC for materials, tools, and labor, etc. Any unused funds will revert back to the program and will go toward helping another future maker build their idea. There also are many tools in the Tool Library which are available to check out.
You are required to have a sponsor who will review the requirements of the Kick-Start program and review your application before it is submitted. The sponsorship officially ends with the presentation in April, but the sponsor and student(s) are free to continue to work on the project if they so choose.
Remember that 'failure' is part of the creative process. The important thing is you learn from these failures and therefore are better prepared for future projects. You will still be required to present your project in April – your presentation can deal with what went wrong, how it could be fixed, what you would do differently, and what you learned through the process. As Elon Musk said, "Failure is an option here. If things are not failing, you are not innovating enough."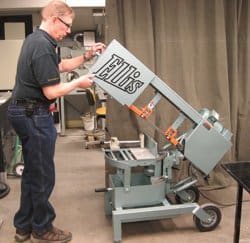 There are so many resources to help you complete your project! Our Creative Space is a great place to begin! Two collaboration tables, each with a quad-screen monitor will help your team work together to imagine your project. There are 4 modeling stations with the high-powered software you need. 3D cameras, a 4400 Dell computer with a video card, Leap Motion controllers and an Oculus Rift virtual reality headset and controllers can help you manipulate your project in virtual reality (check the Tool Library resources!). ETC hasthe equipment you need to take your project from virtual reality to reality! EES provides circuit board fabrication, dye sublimation printing, PC board prototypes, laser cutting and etching and 3D printing (among other things!). There are also sheet metal tools, power hand tools, computer controlled machine tools (and more!) ETC staff are happy to answer questions and provide guidance!
The funds for this project are generously provided by the Engineering Technology Centers.
Application Review Committee is Kari Kozak (Head, Lichtenberger Engineering Library), Jeff Nock (Entrepreneur in Residence/Lecturer, John Pappajohn Entrepreneurial Center), and Spencer Stumpf (Inventions Manager, UI Research Foundation).
Be sure to check out the 2019 Kick-Start Award Winners!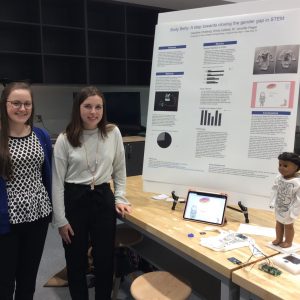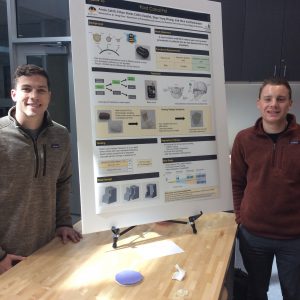 Here are two of the groups which have received Kick-Start awards! You could be an award winner, too! Get your application in before Oct. 25th and start making your vision a reality!
We look forward to seeing your projects and working with you to make them a reality!