All New Learn & Create Workshops for Fall 2019!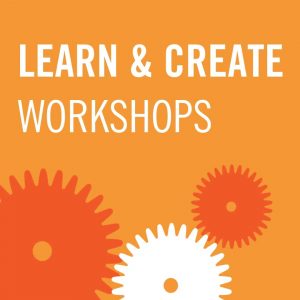 Check out the amazing lineup of Learn & Create Workshops we have this fall! They will be held on Tuesdays at 5:00 pm in the Lichtenberger Library Creative Space. Workshops are sponsored by the Engineering Electronics Shop, Lichtenberger Engineering Library, NEXUS, and the Department of Music. Class size is limited to 25 participants – so sign up today!!
Sept 3 – What's Happening in the Engineering Library
Sept 10 – Patents: What are these things?
Sept 17 – Soldering Basics – Through Hole
Sept 24 – Soldering Basics – Surface Mount
Oct 1 – Finding Company Information
Oct 8 – Comprehensive Literature Reviews
Oct 15 – Coding Music with Sonic Pi
Oct 22 – Halloween Costumes Design
Oct 29 – Standards: Guides and Regulations for Building and Testing
Nov 5 – Creating Citations Quickly & Easily with Endnote
Nov 19 – Arduino Piano
Dec 3 – Creating Pop-up Greeting Cards
Don't forget – workshop size is limited to be sure to register now!!