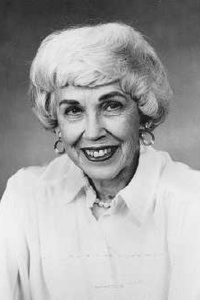 Professor Margaret S. Petersen was born in Rock Island, Illinois in 1920. After graduating from high school, she started at Augustana College in her home town in 1938, but eventually transitioned to taking classes part-time in evening school. In 1942, she joined the Army Corps of Engineers as a draftsman for the Rock Island District. In December of that year, she was became one of ten draftsmen who were chosen to work on the Three Locks Project in Panama. While in Panama, she saved money to return to school full time, and also met Irene Miller, a fellow draftsman who would become her lifelong friend. (The pictures below are from their senior book in 1947)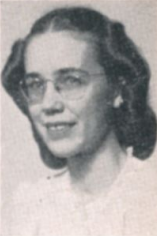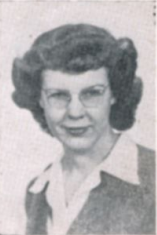 After returning to the States, Margaret and Irene started at the University of Iowa. They were among the first women to graduate from the College of Engineering and both earned degrees in Civil Engineering in February of 1947. Still working for the Army Corps of Engineers, Petersen moved to Vicksburg, Mississippi, where she worked on the Mississippi Basin Model. She returned to the University a few years later and earn an M.S. in Mechanics and Hydraulics in 1953. She would remain with the Army Corps of Engineers for many years, moving around the country on different assignments, including projects on the Mississippi, Missouri, and Arkansas Rivers.
In 1980, Petersen joined the faculty of Arizona State University as a visiting associate professor in the Department of Civil Engineering and Engineering Mechanics. During her time there she worked to develop several graduate courses, and wrote the textbook River Engineering. Petersen was appointed as an Emerita Associate Professor in 1991, but did not completely retire from teaching until 1997. Throughout her career she received many awards and recognitions including the American Society of Civil Engineers' Hunter Rouse Hydraulic Engineering Award and the Environmental and Water Resources Institute's first Lifetime Achievement Award. The Environmental and Water Resources Institute also established the Margaret Petersen Outstanding Woman of the Year Award in her honor.
Sources Cited
In Memoriam: Margaret Petersen, P.E., F.ASCE, Hon.D.WRE. (2018, September 12). Civil and Architectural Engineering and Mechanics | The University of Arizona. https://caem.engineering.arizona.edu/news-events/memoriam-margaret-petersen-pe-fasce-hondwre
Sacramento District Army Corps of Engineers. (2013, March 4). Pioneering woman engineer leaves adventurous, enduring legacy. https://www.spk.usace.army.mil/Media/News-Releases/Article/479291/pioneering-woman-engineer-leaves-adventurous-enduring-legacy/
University of Iowa College of Engineering. (n.d.). Prof. Margaret S. Petersen. College of Engineering – The University of Iowa. https://engineering.uiowa.edu/alumni/awards/honor-wall/distinguished-engineering-alumni-academy-members/prof-margaret-s-petersen