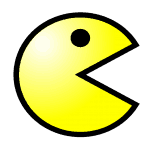 I am not a gamer. The extent of my gaming experience includes my nephews (years ago!) gleefully inviting me to play "Crash Test Dummy" with them – so they could laugh when I crashed; swiping my daughter's Game Boy®; Wii® Bowling at my mom's retirement home; and most recently, playing "Beat Saber®" with my niece. That's it. Well, okay I did the whole hand-held solitaire game, and I do play games on my tablet but I think all who know me would agree I'm really not a gamer.
That being said, I find the whole idea, concepts, and creativity behind gaming absolutely fascinating. And, without much provocation, I know I could become an avid (okay, probably addicted) gamer!
I think I've gone down the rabbit-hole while looking into gaming. So, instead of going into huge detail about the fascinating history and evolution of gaming and the technology which has resulted from the gaming industry, I'll tell you about the fun things we have in our exhibit and then give you some clues about where to find any information you might be seeking!
We have some vintage computer games and gear in our exhibit. Remember the GameBoy® (or Game Boy if you prefer!)? We have a GameBoy® along with cartridges for Tetris® and Pokemon®! We also have a floppy disc (yes, a real 5.25 inch floppy disc) with Tetris®! I told you we had vintage items!! Looking for game consoles? We have both Sega Genesis® and at PlayStation® 2 consoles and controllers! We also have a Nintendo Wii® and controller!
We've got games, too! Halo® for Xbox®, Grand Theft Auto®, Duck Hunt®, Sonic the Hedgehog®, Vectorman®, Pebble Beach Golf®…. AND we have the Chex Quest game! Did you know that, in 1996, you could get Check Quest® in Chex cereal as a promotion? It was a non-violent, first-person shooter video game aimed at children aged 6 to 9 years! It was the 1st video game to ever be included in a cereal box as a prize!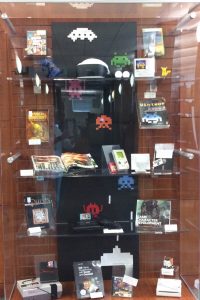 We also have a Playstation® Virtual Reality headset. The gaming industry didn't create virtual reality (for a interesting look at the development of the VR headset go here). Gaming is also not the only industry to use VR. Locally Michael Wall, a UI professor of neuro-ophthalmology, demonstrated to Congress how VR headsets may be used for testing people with degenerative eye conditions. Computer engineering student, Meghan Hartry, worked with Wall on the research project. The Daily Iowan article may be found here. The health care industry as been one of the early adopters of virtual and augmented reality, but other businesses are also finding innovative ways to jump in. Real estate brokers are starting to use VR headsets as a sales tool – especially for "non-existing spaces" – those building which are still in the design or construction phase. The military, schools, and both public and private institutions use VR for education and training. But I digress, while fascinating, that isn't gaming…
If you are interested in the technical side of gaming, we've got the resources! Highlighted in our exhibit we have everything from coding for game development (iOS Game Programming with Xcode & Cocos2d), looking at the philosophy of gaming (World of Warcraft and Philosophy: Wrath of the Philosopher King). We have game characters (Game Character Development), and Beautiful Minecraft. A stunning book full of full color pictures!
I'm going to give you some clues about where to look for the information you may be seeking! Head down to the book stacks in the lower level and check all our resources!
Want to explore game studies? Check out the GV1469 area!
Interested in the professionalization of computer gaming? Look in the GV657 section of our book stacks.
The QA199 is where you will find the mathematics side of gaming and resources on learning how to program games!
Want information on computer graphics? Check out the T385 section.
Want to research ethics and gaming? We've got Transgressions in Games and Play and Discovering Computers 2016: Tools, Apps, Devices, and the Impact of Technology available in our book stacks.
You'll find computer war games in the U310 section.
And, be sure to check out the QA76.76 area!
I hope by now you are getting the idea that we have a LOT of information on gaming! Stop in, check out the exhibit and head to our book stacks (on the lower level) to find the books you need to up your game!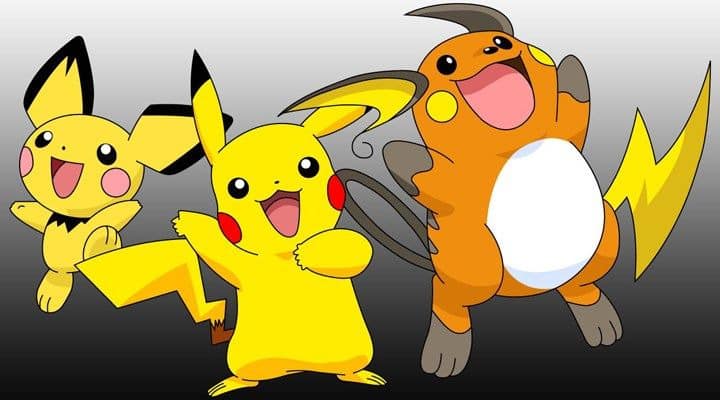 Our thanks go out to Madde Hoberg, Beth Cox. and Kari Kozak for graciously letting us borrow their gaming equipment for the exhibit!
Resources:
Logudice, Bill. Matt Barton. 2009. Vintage games: an insider look at the history of Grand Theft Auto, Super Mario, and the most influential games of all time. Boston : Focal Press/Elsevier. Engineering Library GV1469.3 .L64 2009
History of Virtual Reality. 2017. Virtual Reality Society. Date accessed: June 24, 2019
Shearer, Sabrina, News Reporter. June 19, 2019. UI researchers to demonstrate virtual-reality headsets to Congress. Daily Iowan.
Cuddy, Luke; John Nordlinger. 2009. World of Warcraft and philosophy : wrath of the philosopher king. Chicago, IL : Open Court. Engineering Library GV1469.25.W64 W64 2009
Dike, Justin. 2013. iOS game programming with Xcode and Cocos2d. Burlington, MA : Focal Press, Taylor & Francis Group. Engineering Library QA76.8.I64 D55 2013
Ward, Antony. 2008. Game character development. Boston, MA : Course Technology : Cengage Learning. Engineering Library QA76.76.C672 W37 2008
Delaney, James. 2017. Beautiful Minecraft. San Francisco, California : No Starch Press. Engineering Library GV1469.35.M35 D45 2017
Jorgensen, Kristine, editor. Karlsen, Faltin, editor. 2018. Transgression in games and play. Cambridge, Massachusetts : The MIT Press. Engineering Library GV1469.34.S52 T73 2018
Vermaat, Misty; et al. 2016. Discovering computers 2016: tools, apps, devices, and the impact of technology. Boston, MA : Cengage Learning. Engineering Library QA76.5.V46 2016