Standards: Guides and Regulations for Building and Testing
Tuesday, October 29th; 5:00 PM
Engineering Library Creative Space
From medical devices to concrete in walkways, standards are part of our everyday life. This workshop will allow you to gain an introduction to standards and specifications. You will learn about standard that are both government mandated as well as voluntary.
The library provides access to over 100,000 standards including ASTM, ISO, ADA, NFPA (Fluid), and the U.S. Code of Federal Regulations.
This workshop will be taught by Kari Koazk, Head, Lichtenberger Engineering Library.
The workshop is FREE, but space is limited! Register now! Go to our website to learn about all our free Learn & Create workshops!!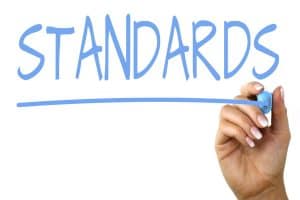 Individuals with disabilities are encouraged to attend all University of Iowa-sponsored events. If you are a person with a disability who requires a reasonable accommodation in order to participate in this program, please contact Kari Kozak at kari-kozak@uiowa.edu in advance of the event.