Arduino Piano
Tuesday, November 19th; 5:00 PM
Engineering Library Creative Space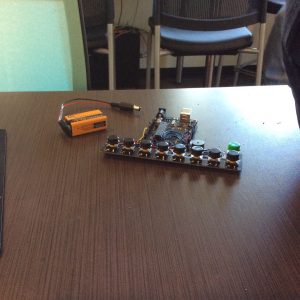 Learn to create a your own mini piano!
Learn all the steps to make your own mini piano using an Arduino and circuit board. This lightweight keyboard allows you to play an octave of notes using capacitive touch, no strings or hammers required! This workshop will walk through the basic programming and ways to personalize the keyboard.
This workshop will be taught by Jeremy Roszell, Engineering Electronics Shop.
This workshop is FREE, but class size limited, so register today!! Check our website for information on our upcoming workshop – Creating Pop-up Greeting Cards!
Individuals with disabilities are encouraged to attend all University of Iowa-sponsored events. If you are a person with a disability who requires a reasonable accommodation in order to participate in this program, please contact Kari Kozak at kari-kozak@uiowa.edu in advance of the event.