We're nearing the end of the semester (don't panic) so we're going to take the next two weeks to celebrate our graduating student workers!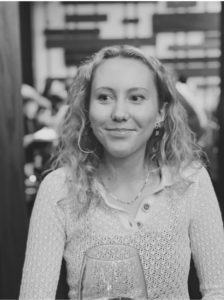 Mary Kelly
Hometown: Des Moines, IA
Major: International Studies (Business and Global Resources Track)
How long have you been working at the Engineering Library: One semester, but I used to work at the Sciences Library!
What are your plans after graduation? Go to grad school eventually for something sustainability sciences related, and work.
Do you have any advice for new students? Talk to your professors during office hours. They're cool.
What's a fun fact about yourself? I was born on Christmas. My full name is Mary Noel because of that.