This week is the beginning of February, which means love is in the air! However, it is still winter, so going out to find love may be more difficult than expected. Instead, find love in a book all month long here at the Engineering Library with Blind Date with a Book.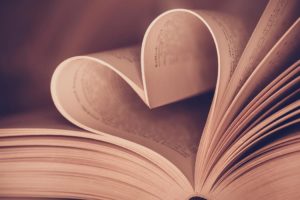 How it works:
Come to the Engineering Library and find the Blind Date with a Book shelf (we'll point it out to you if you can't find it!)
Browse the wrapped books and pick one out based on the notes on the outside
Bring the book to the counter and check out like normal. Check out periods are the same as they are for all of our library materials. (Check out this page for more information on our loan policies)
Take the book home, unwrap it, and enjoy!
Fill out the short survey on the bookmark and return the book and bookmark to us
We have a mix of fiction and non-fiction books available to take home. Blind Dates are available all month on a first-come-first-serve basis. Come in and fall in love!
Special thanks to Rita Sonksen, English and American Lit Librarian, who helped with fiction book selection.