Spring is right around the corner – those spring dances and formals aren't far behind! Are you looking for the perfect, unique, attention-getting outfit? How about a DIY project?
Want your dress or suit to sparkle and light up the party? Make: Wearable Electronics will help you learn how to incorporate LED lights in your clothes. LilyPad was designed specifically for e-textiles and clothing and we have one in our Tool Library! It has all you need to get started!
Starboards are flexible circuits that can be sewn directly into garments. Creator Meredith Scheff also offers low resistance (2.5 ohms per yard) solderable conductive thread. It is a conductive thread that is also solderable and it strong enough to be used like regular sewing thread. Need to solder? We now have soldering irons in our Tool Library!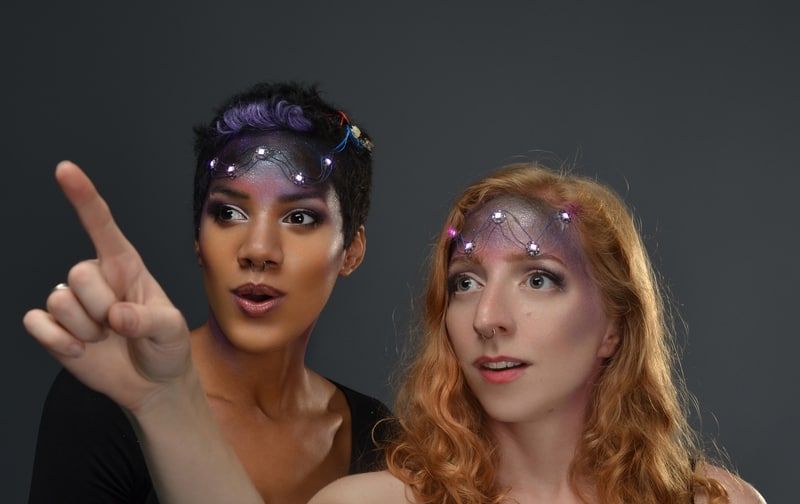 Wear Space Face Galaxy Light Up Makeup, inspired by the constellation Cassiopeia, and you could be the star of the evening. This spacey headpiece uses 5 FLORA NeoPixels.  Make: Wearable Electronics has an example to help you get started using this versatile module. It is wearable, sewable, easily wired, individually addressable, ultra-bright, multicolored LEDs – what's not to love?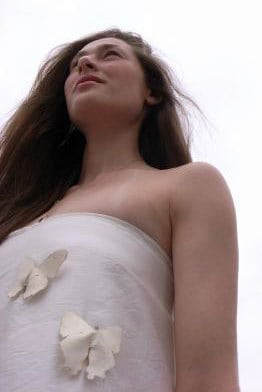 Or make that statement wearing a dress with butterflies that actually flap their wings. If you are interested in wearable tech that utilizes motors, both Make: Wearable Electronics and Making Things Move: DIY Mechanisms for Inventors, Hobbyists, and Artists can help you learn to do just that!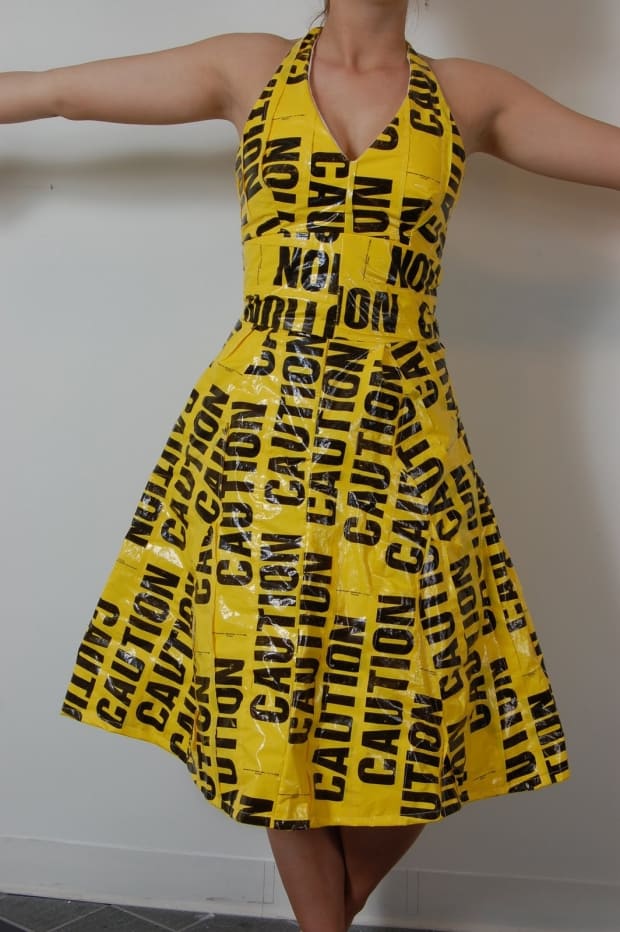 How about ABC (Anything But Clothes)? Perhaps the ultimate DIY clothing project? Found objects around the house can be combined into a one-of-a-kind outfit! Want some ideas to jump-start your creativity? How about garbage bags, balloons, shower curtains, sheets, cardboard boxes, and candy wrappers? A caution tape dress? Use your LilyPad skills to add warning lights. And, there is always the always-versatile duct tape, too! Check out Season 7 of Mythbusters for information about adhesion….
Whatever bright idea you have about that special outfit for that special dance – we've got the resources – information on everything from circuits and batteries to conductive materials and how to make your one-of-a-kind ideas wearable!
Resources:
Hartman, Kate. 2014. Make : wearable electronics. Sebastopol, CA : Maker Media. Engineering Library QA76.592 .H37 2014
Lichtenberger Engineering Library. Tool Library.
Bonnington, Christina. May 29, 2011. Light Up Your Life with LEDs, Sewable Circuitry. Wired .
Ho-To: Space Face LED Galaxy Makeup. Make
It's what's inside the breadboard that counts (hint: it's and Arduino). Sparkfun
Roberts, Dustyn. 2011. Making things move : DIY mechanisms for inventors, hobbyists, and artists. New York : McGraw-Hill. Engineering Library TJ147 .R56 2011
MythBusters. Season 7. 2011. Engineering Library Circulation Desk Video Record 37153 DVD
Anything But Clothes Party Ideas. Sept. 22, 2009. Craftster
Shore, Alex. Oct. 24, 2014. 5 ABC (Anything But Clothes) Halloween Costume Ideas. Her Campus at Emerson .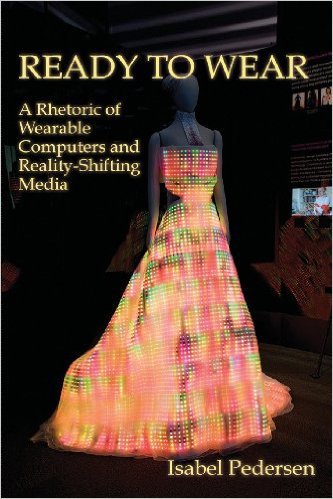 Other Resources:
Pedersen, Isabel. 2013. Ready to wear : a rhetoric of wearable computers and reality-shifting media. Anderson, South Carolina : Parlor Press. Engineering Library QA76.592 .P43 2013