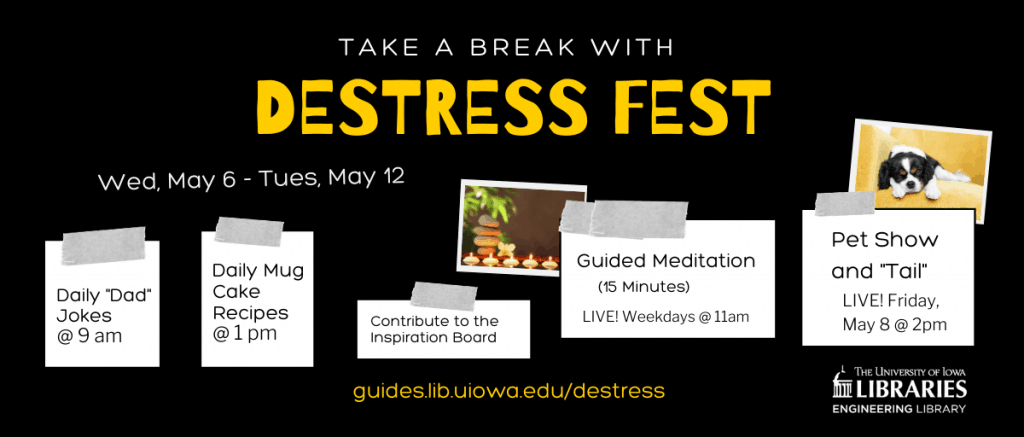 Missed anything from today's Destress Fest? Enjoy this recap and then be sure to join us tomorrow!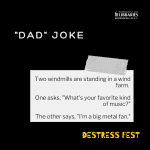 Need some humor to start the day? How about a cheesy Dad Joke? Check our DeStress Fest webpage at 9:00 a.m. every weekday for a new joke to groan at!
Today's joke:
Two windmills are standing in a wind farm.
One asks, "what's your favorite kind of music?
Thee other says, "I'm a big metal fan."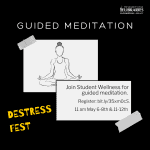 At 11:00 a.m. join us for a Live guided meditation session! A representative from Student Wellness will lead you through guided meditation to help you relax, so you are ready to face the rest of the day! Don't worry if you haven't tried meditation before, the sessions are short – 10 to 15 minutes. And no, you don't have to be able to sit in a lotus position to participate! This is a live session so registration is required – you'll get an email with the session's link an hour before the session begins. Register here for tomorrow's session! The representative will be available for questions following the session.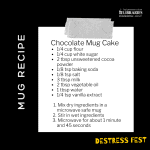 Need a snack boost in the afternoon? We've got you covered, there, too! Every week day at 1:00 p.m. a new Cake in a Cup recipe will be posted! We encourage you to try the recipes and then go to our DeStress Fest page and post a picture of your creation – the crazier the mug, the better!
Today's recipe is for a yummy Chocolate Mug Cake – give it a try and let us see your results!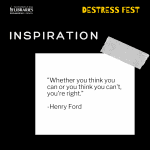 It's getting later in the day and your motivation is wavering. At 4:00 p.m. each week day check out our Inspirational Quote for the day!
"Whether you think you can or you think you can't, you're right." Henry Ford.
We have a board where you can share inspirational quotes that have helped you.
Friday, May 8, at 2:00 p.m. (CDT) we will have a Live "Show and Tail" event! Register here and then share that "co-worker" who is keeping you company! All pets with tails are welcome – fish, lizards, birds, cats, dogs, turtles, whatever is keeping you company now! Zoom meeting information will be sent to registrants an hour before "Show and Tail!"
Can't make Show and Tail? We have a board where we encourage you to post pictures of that special pet that is driving your crazy or making you smile!
Join us tomorrow for DeStress Fest Day 2!