SEE WHO IS BEHIND THE SCENES AT THE ENGINEERING LIBRARY!!
The Lichtenberger Engineering Library staff is here to help you find what you need to be successful in your college career! But, who are we? And how did we end up here in the engineering library?
Kari Kozak is the Head of the Lichtenberger Engineering Library. She manages the space, collection, and staff. She loves hearing about all the different projects that are being worked on within the College of Engineering and how she can help. She is a great resource for helping you find the resources you need to get your project done! She has her undergraduate in meteorology, and when she was a senior in college she heard about the need for librarians with science and technology degrees. She applied to both meteorology and library school programs before ultimately deciding on a degree in library science. She was a weather chaser in college and says if she weren't a librarian she would probably be researching severe weather and climatology. Or, she'd find a way to get paid to travel! Traveling the world is one of her passions. She is also an avid curler – organizing, playing, watching – and traveling with her curling friends! She is also very crafty – loves to crochet and work on a multitude of craft projects. She loves the eclectic nature of Iowa City – especially all the summer activities.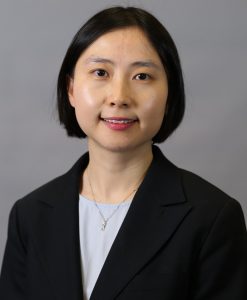 Qianjin (Marina) Zhang is our Engineering and Informatics Librarian. She works with faculty, staff and researchers and supports comprehensive literature reviews, citation management and research data management. She decided to go to library school because they had a bioinformatics track which caught her interest. She is a great resource for any of your data questions! If she wasn't a librarian she would probably be a technician in a biomedical lab and doing experiments. She enjoys reading mysteries and prefers the physical book. One of the things she likes best about Iowa City is that it is a City of Literature! A fun fact is that she is learning to play basketball!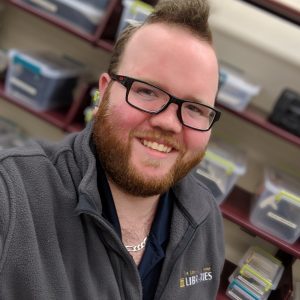 James M. Cox is our Library Assistant IV. He oversees all our student employees, takes care of course reserves and circulation. He is our go-to for course reserves (among many other things!). One of his favorite parts of the job is learning about what the student employees' academic and career interests are. He started out studying aerospace engineering at Iowa State University before deciding that wasn't the right path for him. He then studied history here at UI and realized that he could combine history and engineering while working as a librarian. If he wasn't working in the library he'd probably be in the computer science field – he loves programming, working with data, and problem solving. He likes to read fantasy/alternative history and non-fiction history. Interestingly, he reads the non-fiction on a device, but prefers a physical book when reading non-fiction. He has several hobbies and interests. He's a leader in DeMolay, a young men's organization that focuses on leadership and character building; playing with Winston, his Chocolate Lab/Husky mix dog. Who "…loves playing fetch, tug-of-war until my arm falls off, and sniffing around on walks." One thing he'd like people to know is that if you need help – ask. He rarely just says "no." He likes working towards a solution on any library and academic questions. If someone wrote a book about him, the title might be, It Takes a Community: A Story of How Good Role Models Influence Life.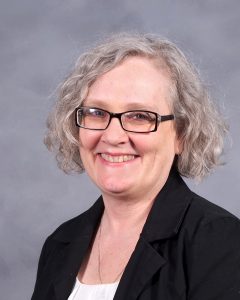 Carol Johnk (me!) is a Library Assistant III. I did not intend to work in the library world, even though I spent a great deal of time in libraries as a kid and toyed with the idea of becoming a children's librarian. I sort of fell into working in the University of Iowa library system and now I have one of the best jobs in the world. I work with social media and promotion for the engineering library. I am lucky enough to write blogs and social media posts – I am discovering how fascinating engineering is (I'm definitely not cut out to be an engineer, however!). I have had a lot of jobs through the years, including being a reporter for the Rapid City (SD) Journal. If I weren't working in the library I would love to be photo journalist. Or an author, or psychologist, or music therapist …or any number of things! I enjoy reading mysteries and biographies and do a lot of reading on my devices – easier to carry with me. But, there is something about holding an actual, physical book in my hands. Spare time is spent enjoying my dog, Ralphie, perfecting my photography skills, being in my back yard (reading or knitting – not actual yard work!)
Stop in and see us – we are here to help!!