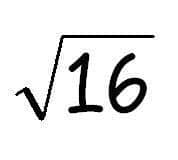 April 4, 2016 is Square Root Day – so let's get to the root of it!!
The next square root day won't be until May 5, 2025, so let's celebrate! There are only nine square root days in a century – so don't miss this one!
The square root is an important mathematical concept used in many different occupations – including carpentry, engineering, architects, landscapers, and artists and designers. So, what is a square root? The square root of any number (x) is equal to the number (y) that when multiplied by itself or squared returns the first number (x). In other words, the square root of x is y, because x X x or x²2 is y.
Did you know that the symbol for square root (√) is called the radix or the radical sign? And Christoff Rudolff first used it in 1525?
Maurice Machover wrote a proof poem of the irrationality of √2:
Double a square is never a square, and here is the reason why:
If m-squared were equal to two n-squared, then to their prime factors we'd fly.
But the decomposition that lies on the left has all its exponents even.
But the power of two on the right must be odd: so one of the twos is bereaven.*
What fun ways can you find to celebrate this auspicious day? 
How about:
Square Dancing
Learn to tie a square knot
Eat square shaped food – made from root vegetables (what else!?). How about square sweet potato fries, make a square carrot cake!
Try root vegetables you might not have eaten before: rutabagas, parsnips, yucca roots, and kohlrabi.
Onions, garlic and ginger are also root veggies – find new recipes
Be SURE to come into the library and work on our Color by Numbers (Engineering Style!)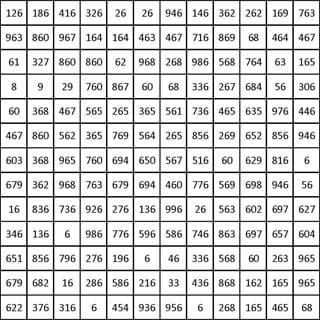 *breaven is a derivation of the word "bereave."
Resources:
Fun Holiday – Square Root Day. 2016. timeanddate.com
Flannery, David. The square root of 2: a dialogue concerning a number and a sequence. 2006. New York : Copernicus : [Chichester, England] : Praxis. Engineering Library QA247.5 .F53 2006
Other Resources:
Square Root Day. 4/4/16 Opening Day and Square Root Day!! Square Root Day. Date accessed March 25, 2016