The following is written by academic outreach coordinator Kathryn Reuter.
On Tuesday, October 4th, 2022, join the Stanley Museum of Art & the University of Iowa Libraries' Special Collections and Archives as they celebrate the 123rd birthday of artist Lil Picard! Crafts and cake will be available in the Stanley Museum lobby from 12-2pm, and there will be a pop-up exhibit of Picard's artworks and items from her archives in the Visual Laboratory (third floor of the museum). Learn more about the event here.
Lil Picard was born Lilli Elisabeth Benedick in Germany on October 4th, 1899. She got her start as an artist and performer by singing and dancing in cabarets in Berlin in the 1920s.
Later she worked as a fashion editor for German publications until the anti-Semitic policies of the National Socialist Party caused her and her second husband, Henry Odell, to immigrate to the United States in 1936.
In their new home in New York City, Lil Picard took English lessons as well as design and lettering classes. She began selling her accessories and jewelry designs to department stores before establishing her own milliner studio at 555 Madison Avenue in 1939. In 1942, she opened "Custom Hat Box", a milliner counter in Bloomingdale's.
In addition to her hat making, Lil Picard supported herself as a journalist, writing for German newspapers and art magazines as well as American publications such as Art Magazine, Andy Warhol's Interview, and The East Village Other.
As an artist, Lil Picard worked in a variety of mediums including painting, sculpture, watercolor and drawings, collages, assemblages, and performance art. Her performance art, especially, was an avenue for expressing her militant views on the Vietnam War and on social and environmental issues.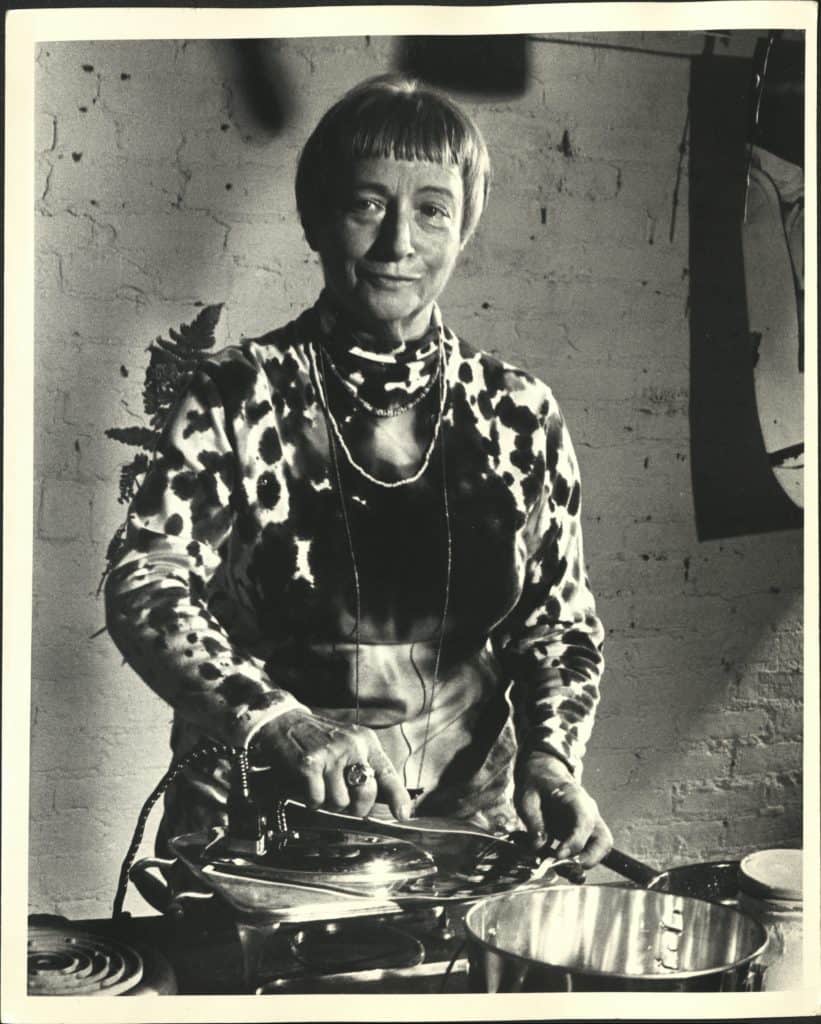 From 1955-1981, Lil Picard had fifteen solo exhibitions (in both the United States and Germany) and her work was included in more than forty group shows. She participated in six Avant Garde Festivals of New York between 1967 and 1975. Increasingly blind during her last years, Lil Picard became reclusive, dying without descendants on May 10, 1994.
Lil Picard bequeathed her entire estate to the University of Iowa. Her artworks are in the collection of the University of Iowa Stanley Museum of Art, and her archives (where most of these photos are from) are part of the University of Iowa Libraries' Special Collections and Archives, as the Lil Picard Papers, MsC0817