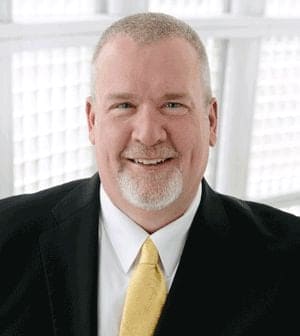 John Culshaw, the Jack B. King University Librarian at the University of Iowa, has been elected to serve as incoming vice president/president-elect for the Association of Research Libraries (ARL). Culshaw will become ARL president on October 7, 2020.
The Association of Research Libraries (ARL) is a nonprofit organization of 124 research libraries in Canada and the US whose mission is to advance research, learning, and scholarly communication. The Association fosters the open exchange of ideas and expertise, promotes equity and diversity, and pursues advocacy and public policy efforts that reflect the values of the library, scholarly, and higher education communities. ARL forges partnerships and catalyzes the collective efforts of research libraries to enable knowledge creation and to achieve enduring and barrier-free access to information.
"John's leadership, both on campus and with national organizations, emphasizes collaborative efforts, empowering our librarians and scholars to work together to find and share research in ways that build pathways to new knowledge," says Montserrat Fuentes, UI executive vice president and provost.
Culshaw has served as the university librarian at Iowa since 2013, leading the UI Libraries in providing information services, collections, and spaces to the university community and beyond. In addition to his campus duties, he has served in leadership roles with the HathiTrust Digital Library and Association of College and Research Libraries. Culshaw has played an active role with the Big Ten Academic Alliance Library Initiatives, which recently announced the BIG Collection, an effort to create collaborative processes for building a networked collective collection to benefit Big Ten scholars.
During his tenure at Iowa, Culshaw has overseen several new building projects including the Rita Benton Music Library, a climate controlled, high-density materials storage facility, and a state-of-the-art exhibition gallery. He established a scholarship program for library student employees which to date has awarded more than $53,000 to undergraduate and graduate students.
With his direction and support, UI Libraries staff garnered a grant to become the National Network of Libraries of Medicine Greater Midwest Regional Office; strengthened partnerships with the UI's Center for the Book and the Iowa City UNESCO City of Literature; merged the Studio, a collaborative incubator for digital scholarship and publishing, into Libraries operations; and brought important new research collections to Iowa including the Sackner Archive of Concrete and Visual Poetry. In 2018, Culshaw was invested as the first Jack B. King University Librarian Chair.
Culshaw received a BA in history from the University of Wisconsin-Parkside and holds an MS in information studies from Drexel University. He received UW-Parkside's Traditions of Excellence Distinguished Alumni Award in 2015. Prior to Iowa, he held positions at the University of Colorado Boulder.