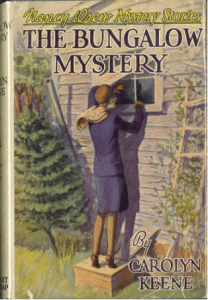 University of Iowa Libraries, Special Collections Dept.
Come check out the 2015 Nancy Drew Iowa Convention, celebrating the 85th anniversary of Nancy Drew and the 110th anniversary of Iowa native and Nancy Drew author, Mildred Wirt Benson!
9:30am, Friday, May 1
University of Iowa Main Library, Room 2032.
This event is free and open to the public.
You can read about this event in the Iowa-City Press Citizen, and come learn even more about the life and work of Mildred Benson by exploring her papers at the Iowa Women's Archives.