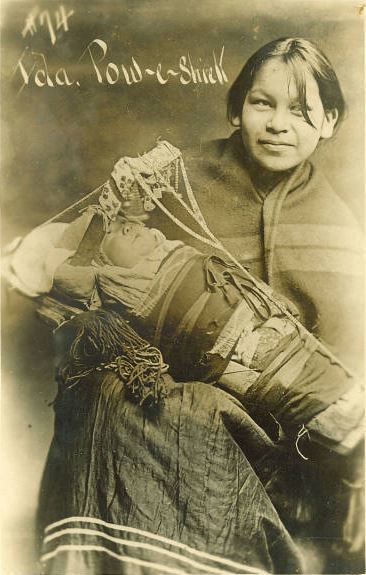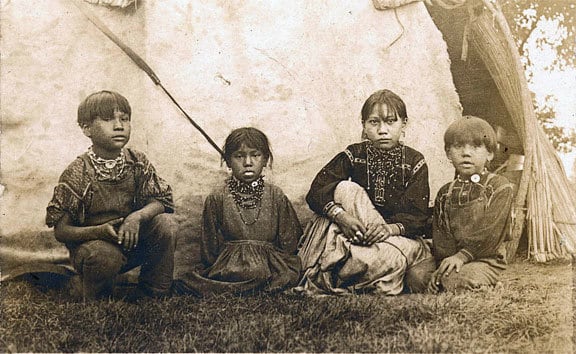 "Soon, moreover, I was told, 'This is your little ax,' when a little ax was brought. I was glad. 'This is your wood-strap,' I was told. My mother and I would go out to cut wood; and I carried the little wood that I had cut on my back. She would strap them for me. She instructed me how to tie them up. Soon I began to go a little ways off by myself to cut wood.
"And when I was eleven years old I likewise continually watched her as she would make bags. 'Well you try to make one,' she said to me. She braided up one little bag for me. She instructed me how to make it. Sure enough, I nearly learned how to make it, but I made it very badly. I was again told 'You make another.' It was somewhat larger. And soon I knew how to make it very well… She would be very proud after I had learned to make anything. 'There, you will make things for yourself after you care for yourself. That is why I constrain you to make anything, not to treat you meanly. I let you do things so that you may make something. If you happen to know how to make everything when you no longer see me, you will not have a hard time in any way.'"
—Autobiography of a Fox Woman (1925)
Today we're combining Women's History Wednesday with Native American Heritage Month to feature these images of Iowa's Mesquakie tribe, from the Iowa Women's Archives Noble Collection, along with a published autobiography excerpt held by the State Historical Society of Iowa.
From their home in the Great Lakes region, the Mesquakie (formerly known as the Fox tribe) relocated to Iowa during the 18th and early 19th century following warfare against French fur traders and other Native American tribes. In 1845, the U.S. Government forced them out of Iowa to a reservation in Kansas, but many tribe members remained in secret, and others returned after a few years. The Iowa legislature enacted a law in 1856 allowing them to stay, and sold them back some of their land. Today the Mesquakie own 3,000 acres. [source]
Iowa Digital Library: Mesquakie photographic postcards
Iowa Digital Library: Excerpts from Autobiography of a Fox Woman
*This post is duplicated from the Iowa Women's Archives Tumblr.