AVICENNA (980-1037). Canon medicinae. 4 vols. in 3. Lyons: Johannes Trechsel, completed by Johannes Clein, 1498.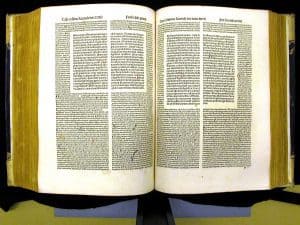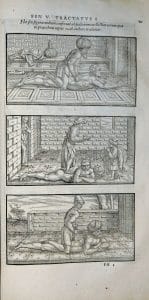 Known in the Persian world as the Chief or the Second Doctor (Aristotle having been the first), Avicenna (Arabic Ibn Sīnā) was an accomplished physician as well as a noted philosopher. He wrote widely on theology, metaphysics, astronomy, philosophy, law, and medicine, and it has been estimated that he was the author of more than one hundred books.
The Canon was his greatest medical compilation and "stands for the epitome of all precedent development, the final codification of all Graeco-Arabic medicine."  A large encyclopedic work on medicine, it is, for the most part, based on the writings of Hippocrates and Galen although Avicenna included many original observations and noteworthy clinical descriptions. Canon medicinae was a dominant force in medical thought, practice, and writing for more than five centuries.
This massive and beautiful incunable is the first edition of Avicenna to have been printed in France and is a landmark in the history of French printing.
You may view this book in the John Martin Rare Book Room, Hardin Library for the Health Sciences.  Make a gift to the Hardin Library for the Health Sciences by donating online or setting up a recurring gift with The University of Iowa Foundation.