About William Osler
Sir William Osler, 1st Baronet (July 12, 1849 – December 29, 1919) was a Canadian physician and one of the four founding professors of Johns Hopkins Hospital. Osler created the first residency program for specialty training of physicians, and he was the first to bring medical students out of the lecture hall for bedside clinical training. He has frequently been described as the "Father of Modern Medicine." Osler was not only a physician but a bibliophile, author, historian, and renowned practical joker. He had numerous ties to the University of Iowa. Special Collections holds letters between Osler and Campell Palmer Howard, a faculty member at the University, and Osler's desk is housed in the John Martin Rare Book Room at Hardin (Room 401).
Hardin's Osler Pamphlet Collection
From 1972 to 2010 the Hardin Library received a significant collection of documents by and about William Osler, including several copies donated by Dr. R. N. Larimer. The Rare Book room staff has provided helpful guides and online versions for much of this material. An index for the collection, which contains 317 items ranging from 1878-1976, can be found here.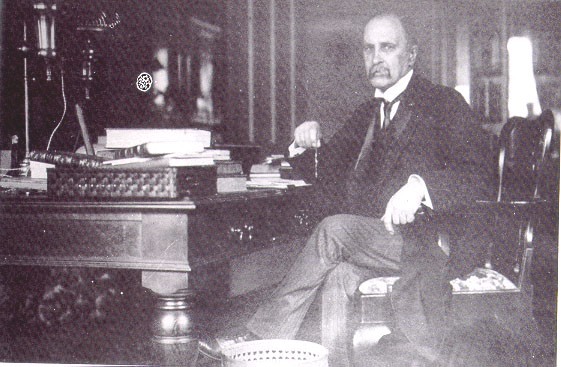 [Osler at his desk]