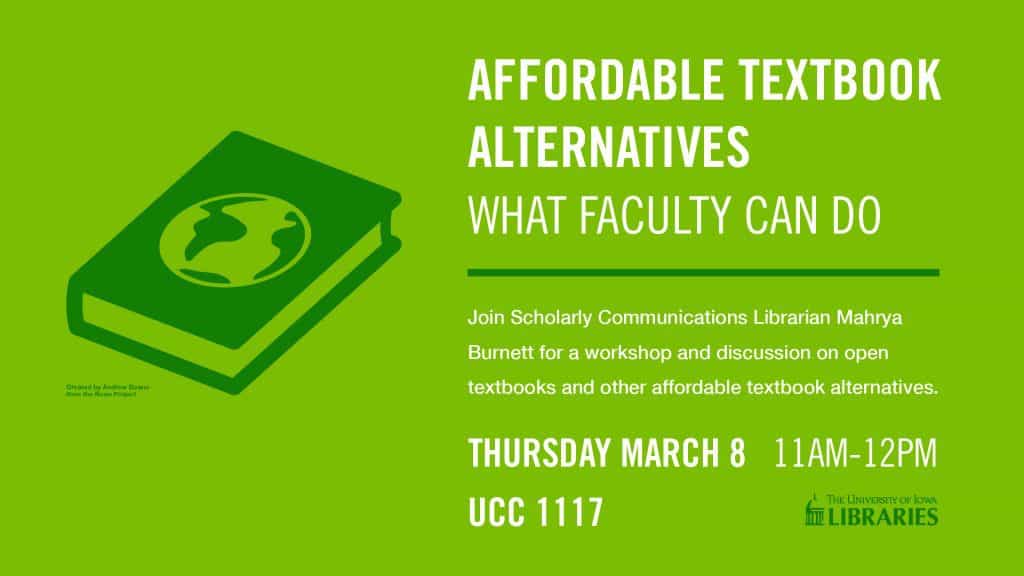 The average university student spends over $1,000 a year on textbooks. If you are interested in exploring viable alternatives, this workshop is for you.
Scholarly Communications Librarian Mahrya Burnett will show you several open textbook repositories and discuss ways that you can lower—or even eliminate—student textbook bills.
Join us from 11 a.m. to noon on Thursday, March 8, at University Capital Center 1117.
Please register online.