At the end of January of 2021, NBC News Anchor and Correspondent Tom Brokaw announced his retirement after a remarkable 55 years of journalism.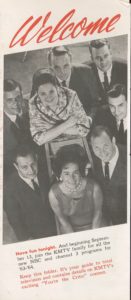 Brokaw started his television career right here in Iowa, working at KTIV in Sioux City. He moved on KMTV in Omaha, Nebraska and then to WSB-TV in Atlanta, Georgia. By 1966, Brokaw joined the NBC News team reporting out of Los Angeles for KNBC. This move would launch of a long and successful career for the journalist.
By 1973, NBC made Brokaw a White House correspondent, just in time to cover the historical Watergate scandal and follow the resignation of President Nixon. After three years, NBC made him co-host, along with Jane Pauley, of the Today Show.
Brokaw would remain cohost of the Today Show until 1981, when he was moved to co-host Nightly News with Roger Mudd. However, Brokaw was made sole anchor a year later in September of 1983. While with Nightly News, Brokaw covered some of the largest stories of modern history, including the Challenger disaster, EDSA Revolution, the fall of the Berlin Wall, Clinton's Impeachment, and 9/11.
In a historic moment in journalistic history, Brokaw conducted the first one-on-one American television interviews with Soviet leader Mikhail Gorbachev, a week before Gorbachev came to the United States to sign the Nuclear Arms Reduction Treaty with President Reagan. This was the first time an American journalist interviewed a leader of the Soviet Union.
After the 2004 Presidential Elections, Brokaw stepped down as anchor of Nightly News. During his time as anchor, he had made the program the most popular news network in the United States, ranking first in the Nielsen ratings since 1996. He stayed on as an analyst for NBC News and anchored and produced various documentaries for the network.
Brokaw, who turned 81 in February, is the only NBC reporter to led all three of NBC's primary news shows: Nightly News, Today Show, and Meet the Press. Brokaw hosted Meet the Press on an interim basis after colleague and friend Tim Russert suddenly passed away in 2008.
Now Tom Brokaw is taking the time to rest and enjoy retirement. Although, Brokaw continues to be on boards of several organizations, is still writing, and continues to work on projects for various organizations.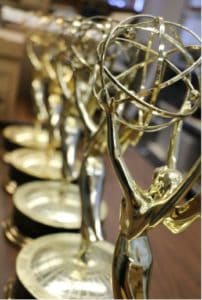 In 2016, University of Iowa Libraries became home for the Tom Brokaw Papers, residing in Special Collections & Archives. Along with the news of this retirement, Special Collections & Archives has received more items from Brokaw's NBC office that will join the his papers and collection, continuing the story of this historic career. The items include date books, photographs from in the field as well as his time on Meet the Press, election guidebooks from the 2000s, and several records of various events and projects Brokaw was involved with. Arriving with these new materials are also 5 of Brokaw's Emmys (he's been nominated 39 times for an Emmy, winning 10 and receiving 1 honorary).
The new material is being processed and will soon be open to the public. As we go through the items, though, we are reminded of the 55 years of history passing from Brokaw's hands to ours.
For more information on Brokaw's retirement, check out the announcement from NBC
For more on the Tom Brokaw Papers: A Life & Career, check out the online finding aid from Special Collections