In this episode guest Peter Balestrieri brings us a letter from Ursula LeGuin that he found tucked inside of a recently donated copy of "The Farthest Shore."

LISTEN:
Guest
Peter Balestrieri
Citation
LeGuin, Ursula to Martin, John
Located in "The Farthest Shore."
Allen and Brenda Lewis Science Fiction and Fantasy Collection
Write to Us!
Know more about this letter?
Write to us!
Historically Yours
c/o Colleen Theisen
100 Main Library
Iowa City, IA 52242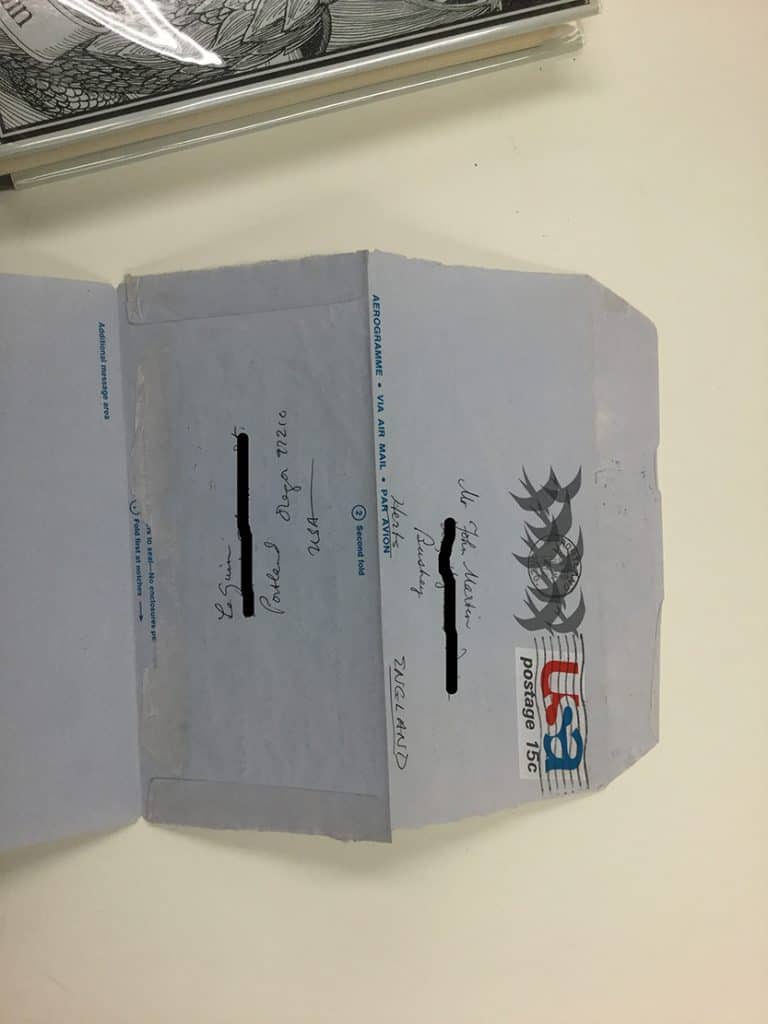 Transcription
Dear John Martin,

Thank you very much for Anduril 1 – I enjoyed (especially the letter from Gollum)(and The Leiber of course) it all.

"The Wizard" was also published by Puffins & by Gollancz, + Gollancz is going on with the two sequels (The sequel and the trequel?) – "Tombs of "Atuan" which comes out this autumn I think, + "The Farthest Shore" a year or so from now. Theirs is the only uniform edition in English + they have really smashing dust jackets by David Smee – the only illustrator I've had who seems to see things as I do.

Back in the 50's I was one of the people who went around wistfully asking everybody, "Have you heard of a writer named TOLKIEN" and they said, Who? It is nice to be one of a throng for once!

Very best wishes,

Ursula LeGuin