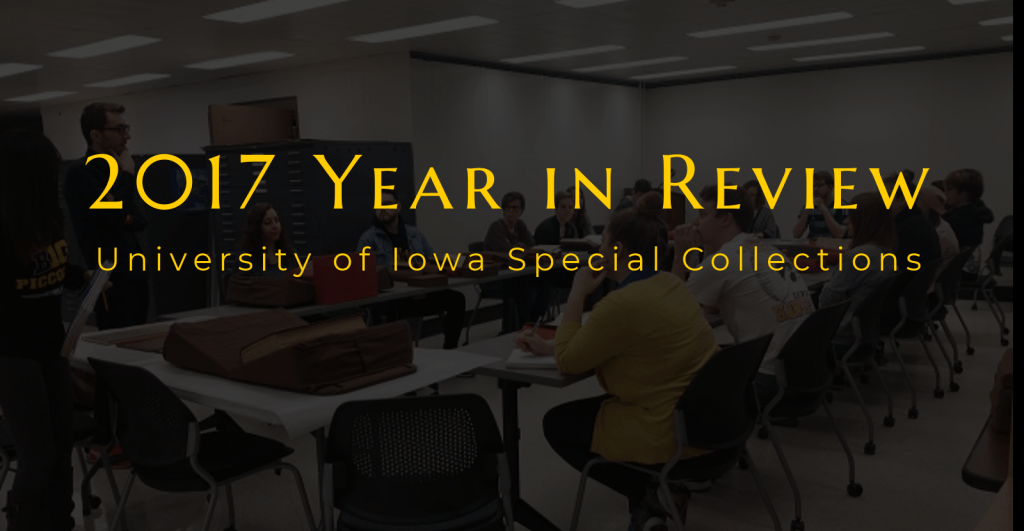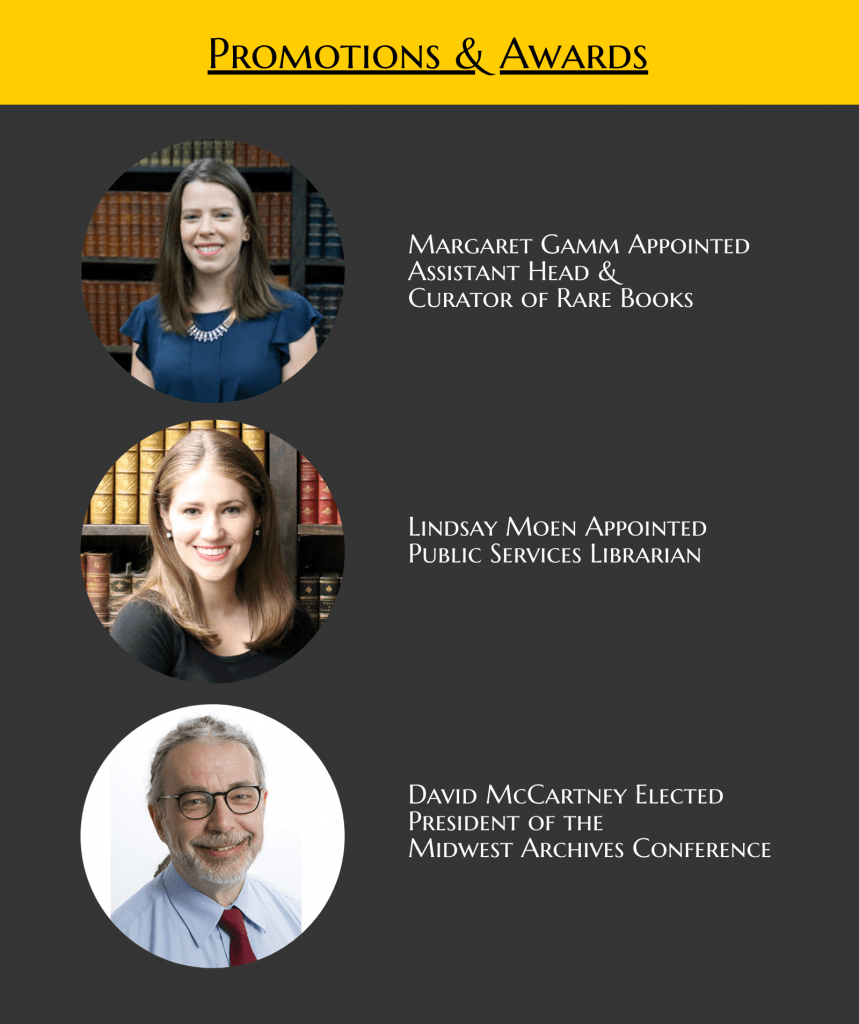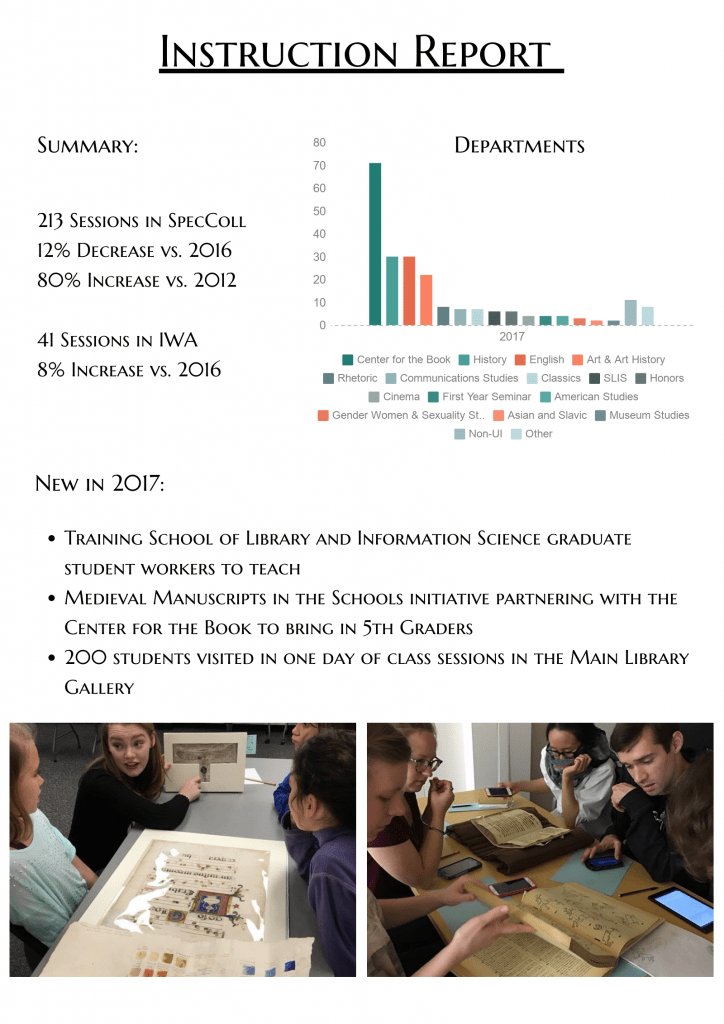 Left: Manuscripts class with fifth grade students. Right: Center for the Book class.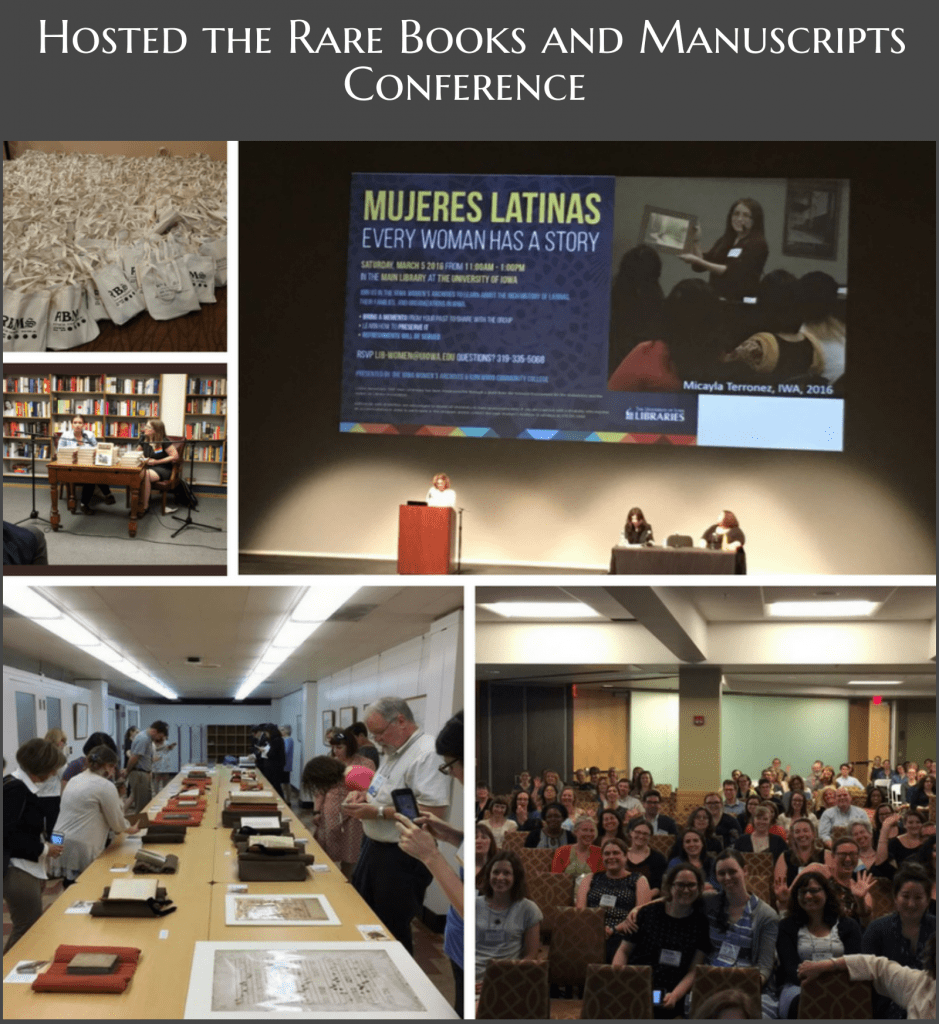 Photos: Final tote bag pile, Colleen Theisen and Rebecca Romney speaking at Prairie Lights, Janet Weaver speaking about Mujeres Latinas at Hancher, the Instagram meetup, and a crowd scene from the final plenary session.
NBC Nightly News filmed a segment about the Charlotte Smith Miniature Book Collection. View it here.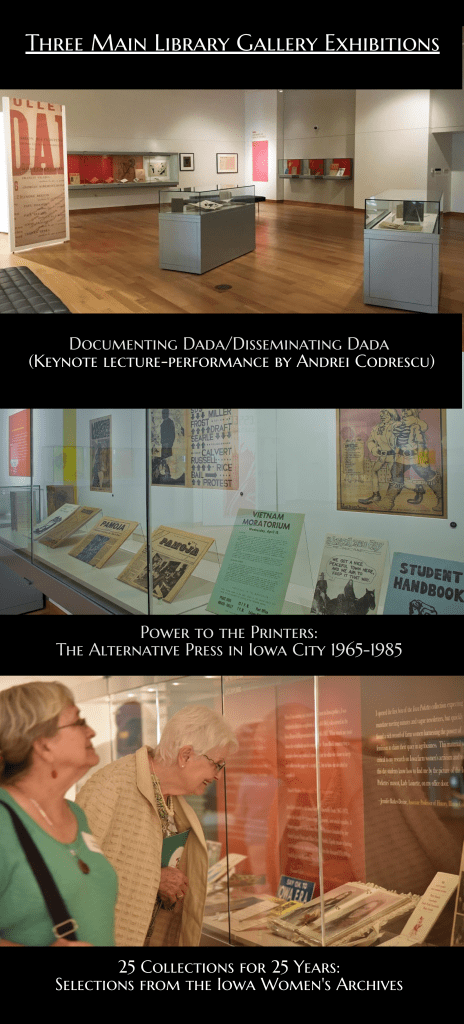 More information about our past exhibitions can be found on the Gallery website pages here: Dada, Alternative Press, IWA 25th.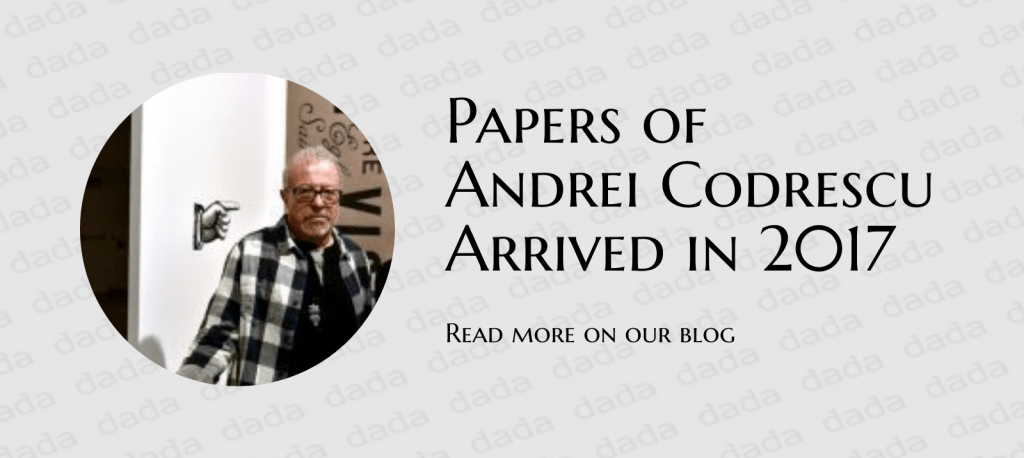 Read the blog post about this new arrival.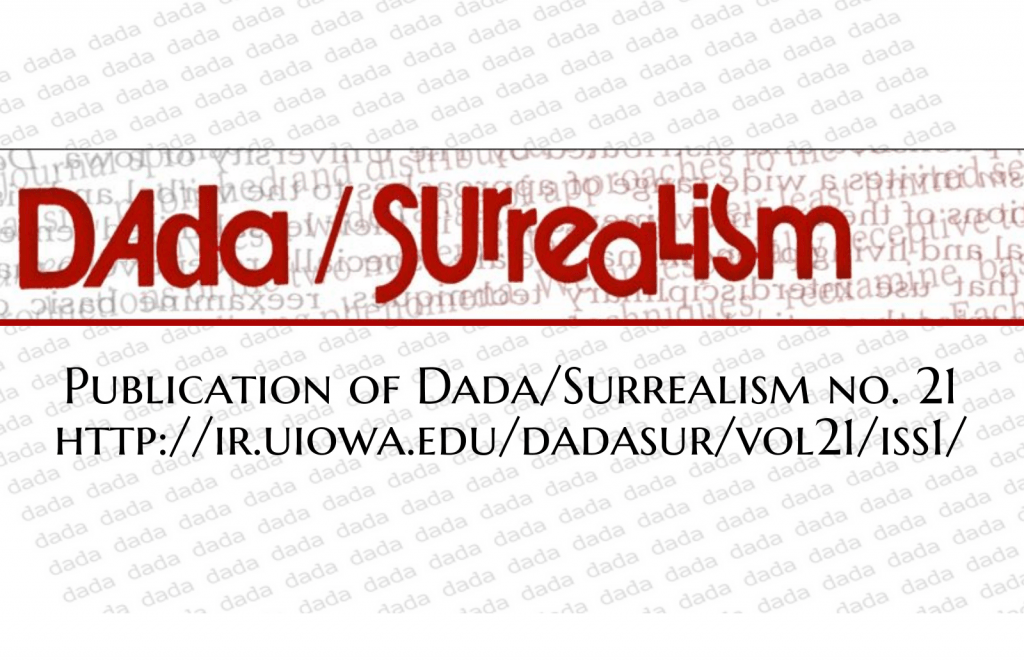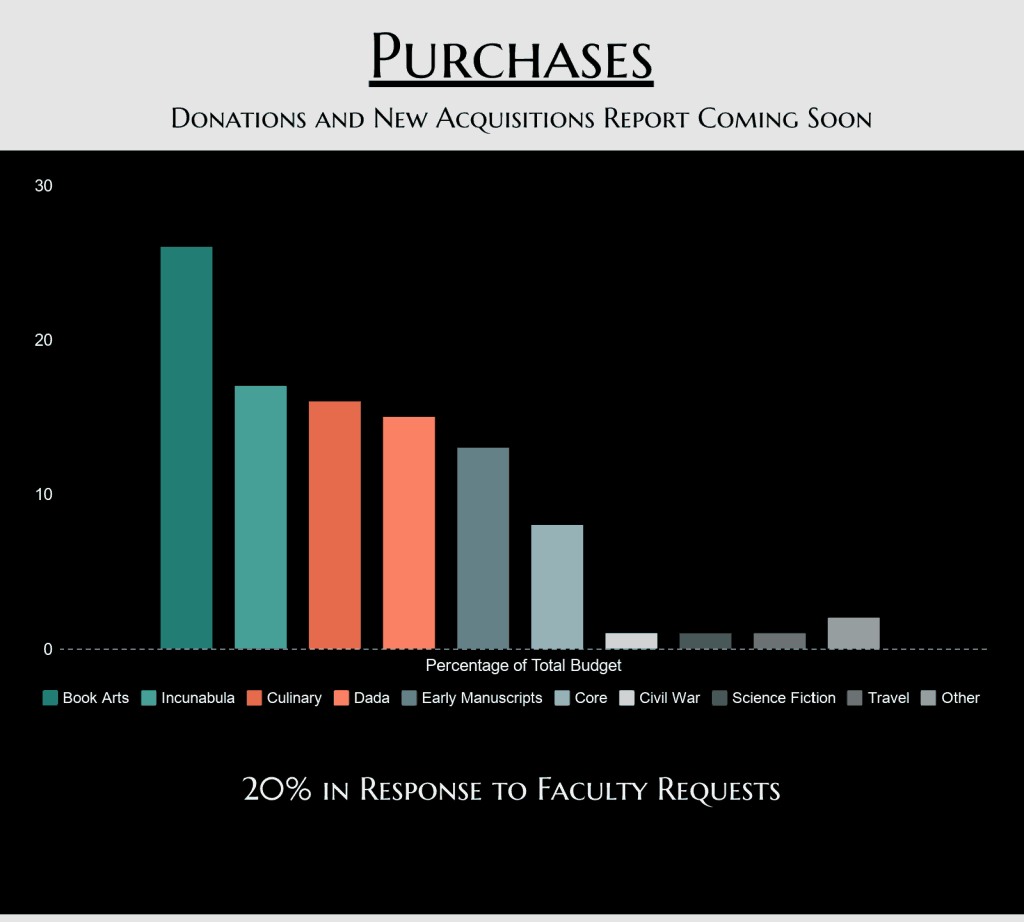 This brief chart about purchases will be expanded with a post with highlights from our 2017 donations and purchases. Coming soon!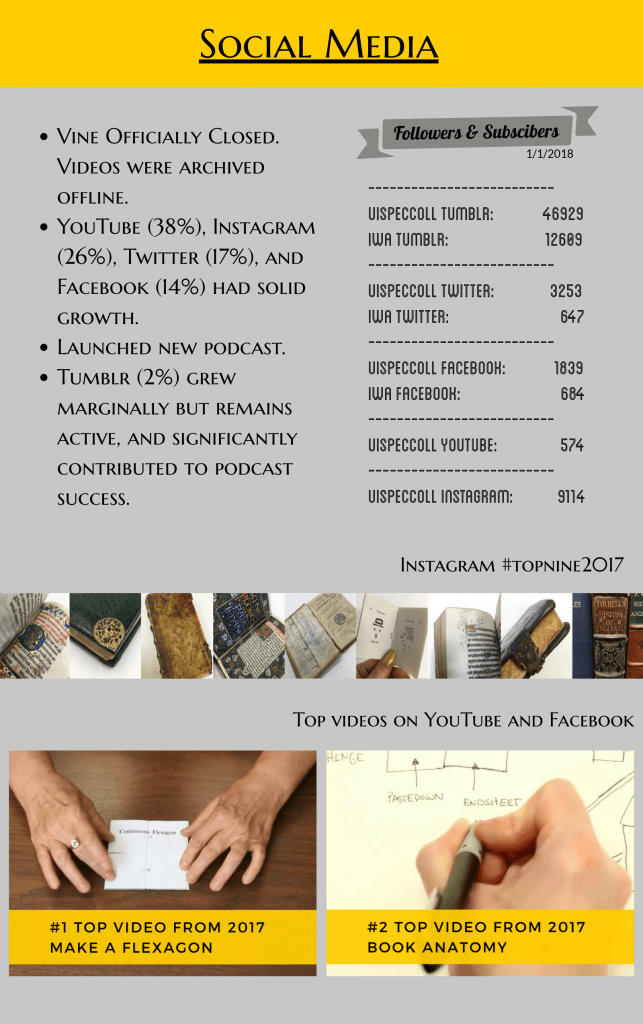 Follow us on Facebook, Twitter, Instagram, YouTube and Tumblr.
Follow along here on our blog, on Podbean, or subscribe on your favorite podcast app.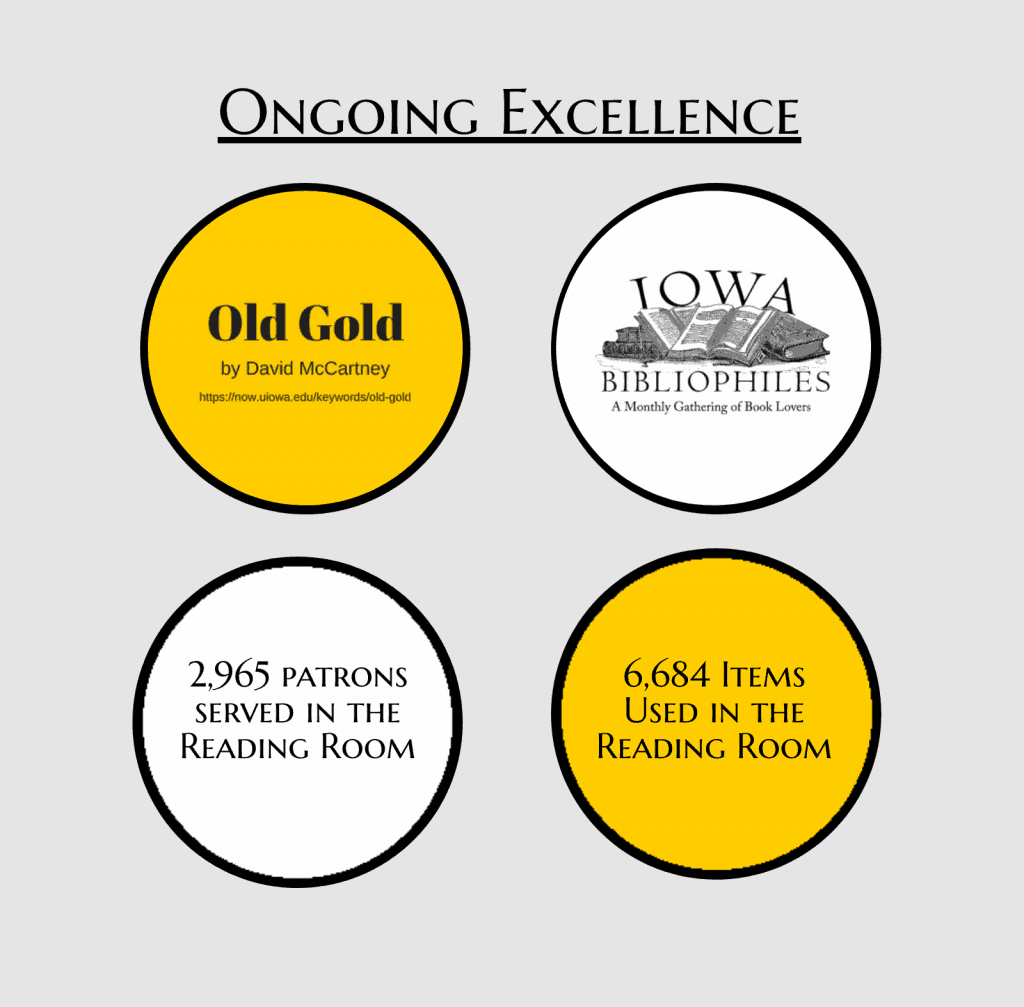 Old Gold columns can be read via Iowa Now.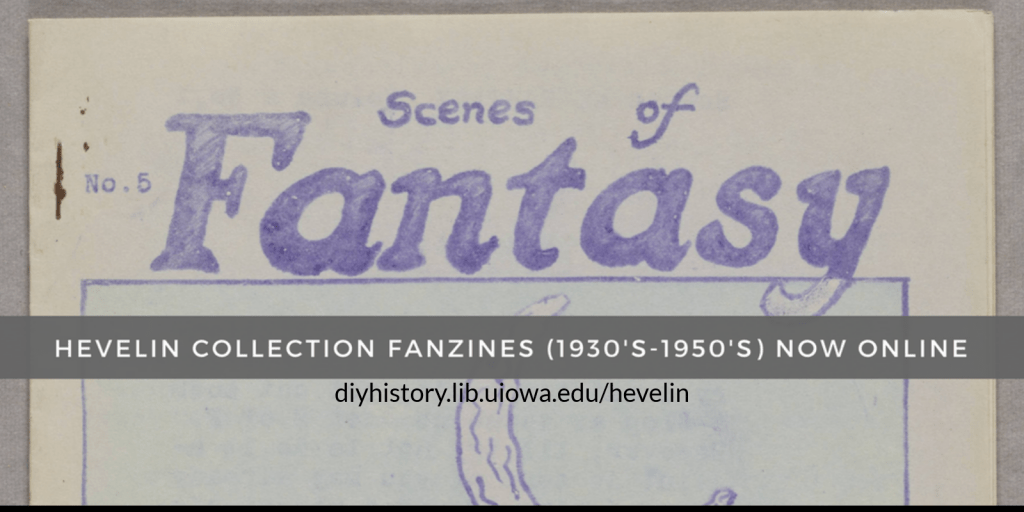 Get started transcribing, or just browse the collection here.