News of Interest:
Events:
On Friday, February 3rd, Professor Kevin van Bladel (Near Eastern Language and Cultures, Ohio State University) and Dr. Johannes Preiser-Kapeller (Institute for Medieval Research, Austrian Academy of Sciences) join the UI's Mellon Sawyer Seminarfor two lectures: a morning talk on ancient Persian manuscript traditions and an afternoon session on computational methods and tools. 151 Voxman Music Bulding, 10:30am and 1:00pm, respectively.
On Saturday, February 18, Poet Andrei Codrescu (author of the Posthuman Dada Guide: Tzara and Lenin Play Chess, editor of Exquisite Corpse: a Journal of Life & Letters, and the 2017 collection of new poems, The Art of Forgetting) will present a talk Andrei Codrescu's Posthuman Dada Guide, and will sign books. Shambaugh Auditorium, UI Main Library, 7pm. Registration is requested.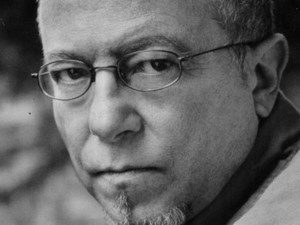 Exhibitions:

Instruction: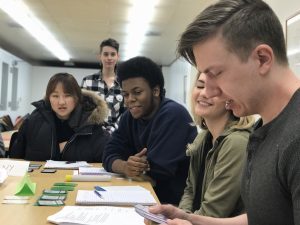 Amy is working with Serina Sulentic to allow her graphic design students create printable and boxed versions of Codex Conquest: The Game of Book History, which is currently being developed and tested.
The Instruction Program is gearing up for the spring: we've already booked 77 classes!
If you have any plans to bring a class in this semester contact us ASAP about availability.
You can use this form: http://www.lib.uiowa.edu/sc/services/classes/
Staff Publications, Activities, and Awards: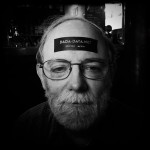 Timothy Shipe, curator of the International Dada Archives has two new publications:
"Hugo Ball." (in The Routledge Encyclopedia of Modernism)
"A Century of Documenting Dada: From Coupures de presse to 'Dadabase'". In Caietele avangardei, no. 8 (2016).
University Archivist David McCartney wrote the cover story in this month's Archival Outlook called, "Archival Bonds, Love and Friendship in the Archives." http://www.bluetoad.com/publication/?i=376049
From the Web and Social Media:
https://www.instagram.com/p/BPqryU7jRqP/?taken-by=uispeccoll&hl=en
Want to stay connected?  Follow us on social media: